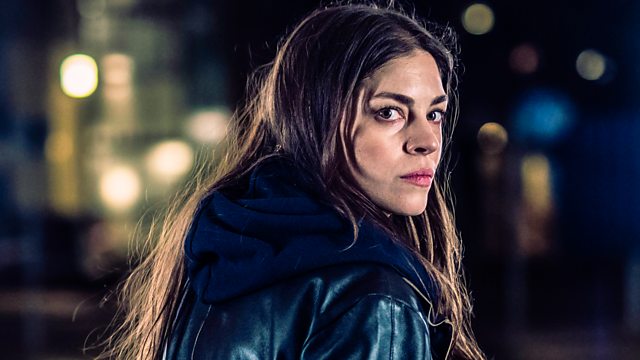 Lost: Those Who Kill is a Danish series on Acorn TV that is the third season of the recent reboot of the Those Who Kill franchise. Louise Bergstein (Natalie Madueño) is a criminal profiler who is still reeling from the events in season 2, Blinded: Those Who Kill (our review here). When she is called in to assess a suspect in a new murder case, she flatly states, "He's not your guy," and leaves. Detective Frederik Havgaard (Simon Sears) tracks her down and convinces her to help him. The trail leads to siblings Maria (Thit Aaberg) and Bjorn Jepsen (Alex Høgh Andersen), who are the children of the victim. The creators of the series make an interesting choice in that they solve the first case by episode 4 (out of 8). The show then jumps three years, and Frederick asks Louise again to work on a case involving the suspicious death of a mentally challenged woman. The seemingly unrelated cases are linked to Breidablik, a co-living farm in Northern Jutland, but not in a way you would expect. I found this season to be sad, with the title Lost referring to, among other things, the perpetrators in both cases-barely adults, suffering deeply from wounds inflicted by both their given and chosen families.
 To see our review of Darkness: Those Who Kill (Season 1), click here.
The First Case
When a woman and her companion are murdered outside of their home, the police suspect a local burglar. But Louise realizes through examining the wounds that the killer knew his victim-it wasn't a burglary gone wrong. When the cops track down the victim's kids, the son Bjørn has disappeared from Breidablik, where he resided. His pregnant sister Maria is in Copenhagen, however, and Louise becomes attached to her immediately in the first interview. Tormented and on the run, Bjørn manages to evade the police until a tragedy with Maria's baby draws him back to the city. The siblings' history is troubled, and the resolution to this case isn't satisfactory for anyone.
Click here to see more recommendations of Danish Crime Drama.
The Second Case
Three years later, Frederik bumps into Louise on the street. Taking advantage of the coincidence, he asks her opinion about the death of a mentally challenged woman who had suspicious activity with her finances right before and after her death. Then we cut to Alberte Hvilsted (Clara Rosager), a charismatic yet calculating caretaker for the lovely and gravely ill Victor Berteslman (Emil Lyngbye Widding). Upon Victor's death, Berte returns home to, you guessed it, Breidablik, the same farm where the Jepsen siblings lived. The farm seems to draw troubled youth, especially vulnerable young women. The owner, Jon Simonsen (Jacob Lohmann) has a disturbing and sometimes violent relationship with Berte. When the police start putting pieces together about suspicious deaths under the same caretaker, Louise goes undercover at the farm to watch Berte. The wheels come off almost immediately.
Love Nordic Noir? Click here for our recommendations.
Our Take on Lost: Those Who Kill
In Lost: Those Who Kill, we see a different side of Louise than we have in seasons past. She's always been reserved and a bit aloof, but being targeted by a serial killer in season 2 has shaken her to the core. She's jumpy, vulnerable, and frankly more likable. A returning plot point is that Louise gets things wrong. She makes incorrect assertions that set her investigations back and jeopardize her relationships, and even her life. I vacillate between thinking she's dumb and accepting that she's human, prone to making mistakes. As in earlier seasons, we meet the perpetrators immediately, and the writers flesh them out to be interesting characters with heartbreaking stories whose endings I wished were better. I've enjoyed all seasons of Those Who Kill, and Lost is a worthy sequel.
Looking for more of the best in foreign TV?  Don't miss our other great reviews HERE!