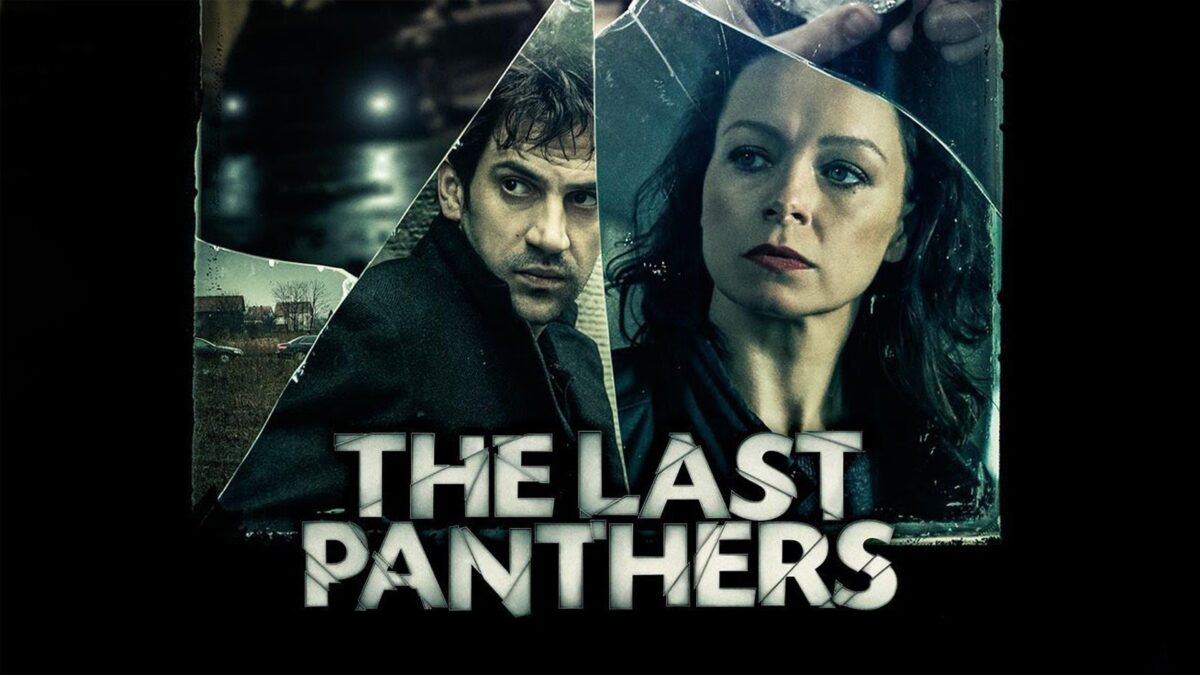 The Last Panthers is a British-French-Serbian series on the Topic channel about the far-reaching effects of a diamond heist in the Southern port town Marseilles, France. Milan Celik (Goran Bogdan) is an estranged member of a renowned ring of Serbian jewel thieves known, pun intended, as "The Pink Panthers", or "The Panthers". The series starts with Milan and two non-Panther guys stealing 15 million Euro worth of diamonds in Marseilles, but the getaway goes badly. A 6-year-old kid is shot and killed, drawing international interest, and making the diamonds too hot to sell. Milan returns to Serbia, hat in hand, to ask his former gang for help. Back in Marseilles, hot-shot detective Khalil (Tahar Rahim) is leading the investigation. Because of his connections, he decides to follow the guns used for the heist instead of the diamonds. Meanwhile, a ruthless British insurance investigator, Naomi (Samantha Morton) is determined to retrieve the stolen diamonds, and she is pretty sure they will end up in Belgrade, Serbia, home of the Pink Panthers. The plot goes in unexpected directions, and sometimes the backstory is unclear, so The Last Panthers requires your full attention, but it's worth it.
For more French crime drama recommendations, click here
Milan
It's not clear why Milan walked away from the Panthers in the first place. Possibly it's because their boss, Dragan (Boris Isakovic) is in jail, and loose cannon Zlatko (Igor Bencina) is in charge. Regardless, Milan's younger brother Adnan (Nikola Rakocevic) needs heart surgery, so Milan turns to a reliable skill set to get money fast: stealing diamonds. But he uses a non-Panther network, based in Marseilles. When things fall apart, everyone flees to Serbia, where Milan is forced to ask Zlatko for help. Zlatko agrees, and sells the diamonds, but is holding onto Milan's money to make sure Milan completes certain tasks in exchange for his help. Naturally, with Adnan's health deteriorating, this causes a lot of tension. Flashbacks to the Balkan war explain the source of Milan's devotion to his brother, as well as his reason for joining the Panthers in the first place.
Want to know what else we recommend on Topic? Click here.
Khalil
In a parallel narrative, Khalil also has a brother, Mokhtar (Kamel Labroudi) that figures into the story. Khalil has recently returned to the rough Marseilles neighborhood where he grew up, Les Agnettes, and is crashing with his mom and sister in a small flat. When the heist goes down, he asks his boss if he can lead the investigation. Turns out that Mokhtar is the black sheep of the family because he is part of a local gang that runs guns. Khalil reaches out to him, and Mokhtar is surprised. "You must be desperate to reach out to me." Mokhtar gives him as much help has he can without getting himself in trouble. He also warns Khalil that he's ticking off powerful people. Khalil doesn't care. "I can clean up Les Agnettes," he declares. "You never change," Mokhtar responds.
If you like British Crime Drama, click here for more recommendations.
Naomi
Naomi is British, and no-nonsense. She has a boss, Tom (John Hurt), who met her when she was a UN humanitarian liaison in the Balkan war. He saw something in her and recruited her for the high-end insurance company he works for. What's unusual about this company is that they operate like an intelligence agency, with unlimited resources and international contacts in both the underworld and the highest levels of business and government, and they get the job done by any means necessary. Tom tells Naomi she will have to follow the diamonds from Marseilles to Belgrade. "I don't do Balkan work," she reminds him. He makes her go anyway. When she runs across Milan in a payoff-gone-wrong, he murmurs, "It's you," before running away. How they are connected is genuinely surprising, and touching.
Our Take on The Last Panthers
I enjoyed The Last Panthers a lot. It's damn complicated, and sometimes a bit confusing, especially regarding the unnamed gun running gang in Marseilles. Technically, you don't even need the Khalil subplot, and you may get impatient with it, but the payoff is worth it. The jewel heist is actually a MacGuffin that gets us into the real meat of the story-relationships, brotherhood, power, and reckoning with your mistakes. As always, I enjoy learning about a region, and both the flashbacks to the Balkan war, and the present-day machinations employed to lure big business to a "modern Serbia" are fascinating. But best of all was that each storyline had poignance, and even some gut punches. If you like complex, thought-provoking and unpredictable shows (who doesn't?), The Last Panthers is for you.
A Note about Bowie
You may notice that the theme song to The Last Panthers is "Blackstar" from David Bowie's final album of the same name. Apparently, Johan Renck, the director of the series, boldly asked Bowie, whom he'd never met, if he'd write the theme song, and he did! In return, Renck directed the deeply unsettling "Blackstar" video, which does not refer to the series at all, and which you can see here. Don't say I didn't warn you.
Looking for more of the best in foreign TV?  Don't miss our other great reviews HERE!