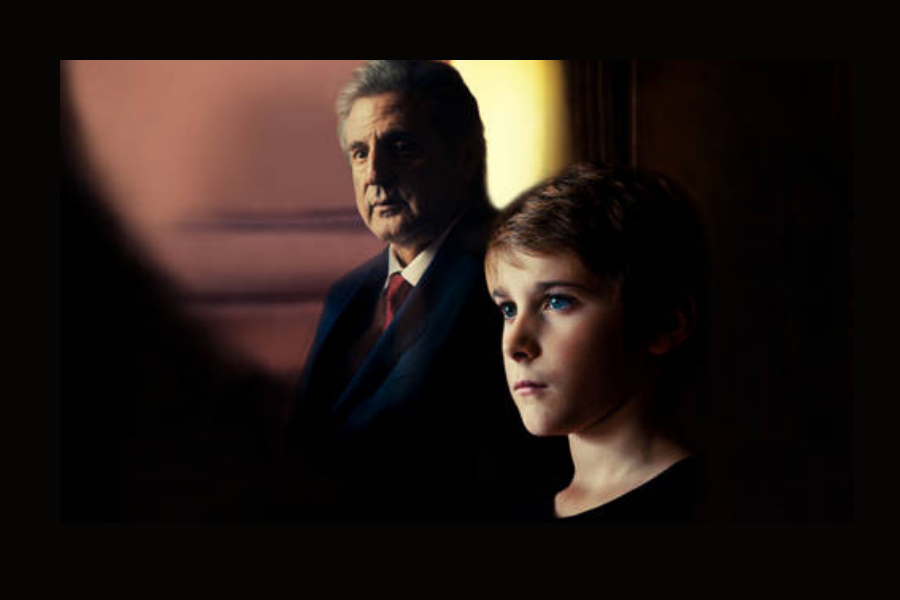 Something to Hide (Le Mensonge) is a French drama on Walter Presents about the havoc created when a 9-year-old boy falsely accuses his public-figure grandfather of sexual assault. Claude Arbona (Daniel Auteuil) is the popular mayor of an idyllic town in the French Riviera. Although he has a stormy relationship with his son Pierre (Benjamin Bellecour), Claude adores his grandson Lucas (Alex Terrier-Thiebaux). So it is a shock to both the family and the town when Lucas accuses Claude of sexual assault. His wife Marie (Catherine Alric), and daughter Léa (Charlie Bruneau) remain fiercely supportive of Claude. The series cuts between Lucas' and Claude's lives over the 15 years that it takes to try and appeal the case. Now a man, Lucas has to make a decision: save face and perpetuate the lie, or endure the humiliation of admitting that he made up the whole thing.
For more excellent French series, click here.
Based on a real case
Based on the actual case of mayor Christian Iacono, Something to Hide adheres closely to the real story. When Pierre and his unstable wife Corinne (Maud Imbert) divorce, Lucas is bereft, acting out in school and at home. Pierre is dismissive and short-tempered, but when Lucas claims he was assaulted, it temporarily earns him Pierre's affection and support. The incident shatters Corinne's tenuous hold on her sanity, and she is in and out of institutions. Pierre, who has immediately started a new family, ships Lucas off to boarding school. For his part, Claude is not only devastated, but also mystified as to why Lucas would say such a thing. The details Lucas provides about the attacks are clearly false. Although he is supposedly innocent until proven guilty, the court does not take accusations from a child lightly. Despite a lack of evidence, and the unwavering support of Marie, Léa, and even the community, Claude is convicted and sent to jail.
What else is on Walter Presents? Click here to find out.
Lucas grows up
In episode 3 (of 4), we catch up to Lucas (Victor Meutelet) nine years after the accusation. He is living with his girlfriend, completely broke, and grifting money off acquaintances and family friends. As an adult, Lucas has a similar relationship to Pierre that Pierre had with Claude. He becomes suicidal and begins to doubt the story that he has come to believe about his childhood. When he returns to his grandparents' town for an appeal trial, Lucas realizes what he has lost. He maintains his story through the trial, but soon regrets it. A secret visit to his aunt Léa further confuses him. But how can he face telling the court, his lawyers, and even his family that he lied?
Our Take on Something To Hide
What I like about Something To Hide is that it isn't a mystery. We know that the accusation is false (the show is called "The Lie" in French, after all), so the series is able to focus on the thorny legal issue of molestation cases. Such an accusation is going to ruin lives, whether it's true or false. And who wants to accuse a child of lying? What if they aren't lying, and a pedophile is released back to his family? And why does it take so long for a case to get to trial? This ordeal stretched 15 years, after all. Daniel Auteuil gives a fantastic performance as Claude, who for his part, is able to examine the family dynamics that pushed Lucas into seeking attention in this most toxic way, and own his role in it. If you are looking for a short, well-made, thoughtful drama, Something To Hide is for you.
You can find Walter Presents selections on the PBS Masterpiece streaming service, Roku or Xfinity1.
Looking for more of the best in foreign TV? Don't miss our other great reviews HERE!