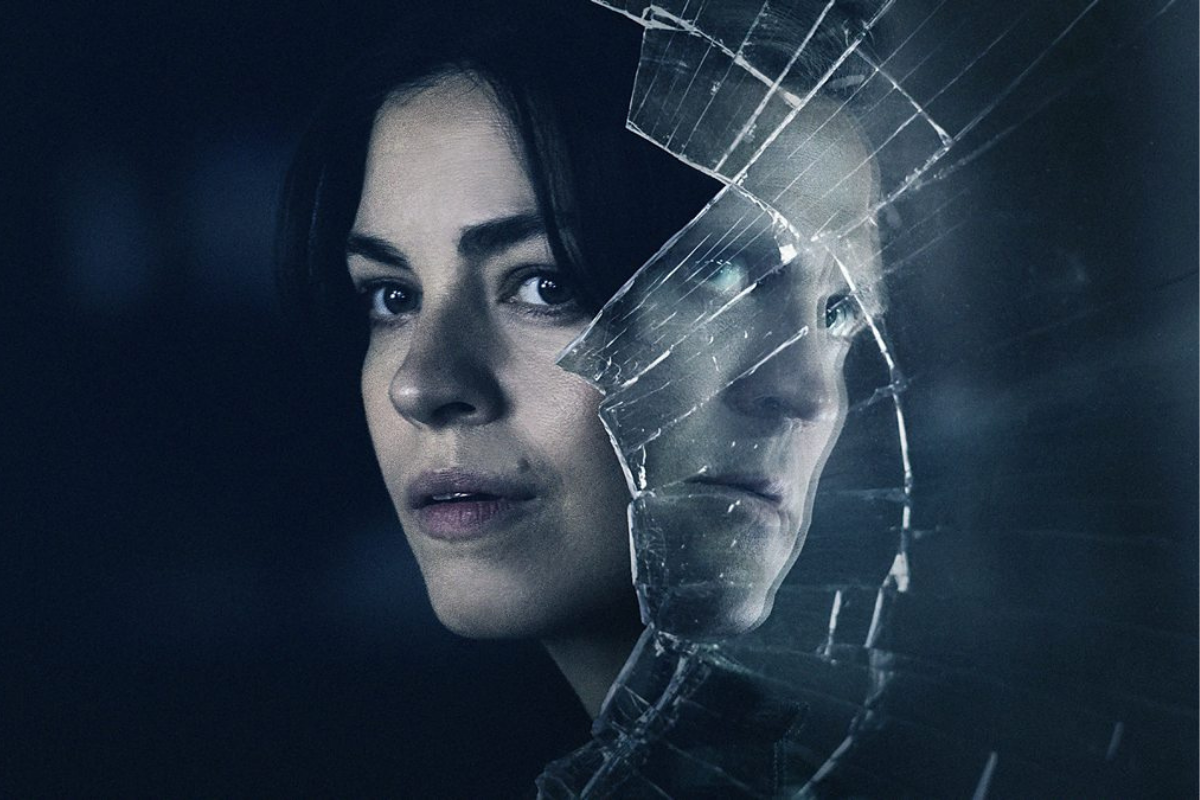 Blinded: Those Who Kill, on AcornTV, is a continuation of the Those Who Kill series remakes. The first season was Darkness: Those Who Kill, which you can read about here . The only character that moves forward to season 2 is profiler Louise Bergstrom (Natalie Madueño), who travels from Copenhagen to Odense to help a family friend, Alice Ejbye (Solbjørg Højfeldt), solve her son's murder. Five years earlier, Markus Ejbye was abducted, brought to the woods, stabbed repeatedly, and strangled to death. The killer was never caught. As in the Darkness series, we are told who the killer is immediately. He is Peter Vinge (Tobias Santelmann), a local family man whose wife is leaving him and their son to move to Singapore. Louise asks to work with the local police to help solve the murder. She is paired with detective Karina Hørup (Helle Fagralid)), who eventually welcomes the assistance. What follows is a solid procedural following both sides of the cat and mouse game.
For more suggestions of Swedish crime shows, click HERE!
Triggered
When Louise arrives in Odense to visit Alice, ostensibly to catch up, Alice implores Louise to help solve Markus' murder. Louise demurs, saying it's not her place to step into local police investigations. But then Alice plays her card: She is dying of cancer, and for the sake of their history, can she please help? Louise agrees to look at the files if the police will let her. Around the time of Markus' murder, there were two other killings of young men with a similar MO, but then they suddenly stopped. She's not quite sure of the motivation-is it sexual? Revenge? Jealousy? There isn't an obvious connection between the victims. Coincidently, soon after Louise arrives, the killings start again, and the police ask for her help. She suggests the killer gets triggered by events in his life and that leads to murder. When his life is going well, the murders stop. The audience knows that Peter's wife just left him, which is the triggering event for the current murders.
Love Nordic Noir? Click HERE to find more shows!
Wrenches in the works
Peter is a regular-seeming guy, working in a lumber mill, raising his kid Johannes (Louis Naess-Schmidt), who is a pre-teen. But he starts acting strangely, leaving the house in the middle of the night for hours. When Johannes asks him what's going on, he says he's going on a late-night run. The suspense of "Will Johannes figure out his dad is a killer?" gives us a reason to stay interested in Peter's story. Meanwhile, Louise and Karina are plugging along on the murders, making small progress, when Alice, using crime scene photos stolen from Louise's files, decides to go public via social media and offer a $50,000 reward for information. Boy does that cause a ruckus. Louise is in hot water, the tip line is full of bogus tips, and the killer knows the cops are onto him.
Our Take on Blinded: Those Who Kill
Blinded: Those Who Kill is a typical procedural made better because the characters are complex. The cops, including Louise, get things wrong.  Peter is a good dad, who obviously loves his son. I also liked that two women lead the investigation, and they get along, even though the situation, with Louise arriving from the big city, could have been contentious. But Louise remains respectful of Karina and her team, only giving input when asked, and pitching in on tedious tasks. I also liked that the case unfolded differently than in Darkness, meaning, it didn't feel formulaic. The only negatives are that it got draggy in the middle, and I missed the Jan Michelsen (Kenneth M. Christensen) character from Darkness. I would have liked to watch his and Louise's relationship grow. I did binge the whole series, however, and I can heartily recommend it.
Looking for more of the best in foreign TV?  Don't miss our other great reviews HERE!