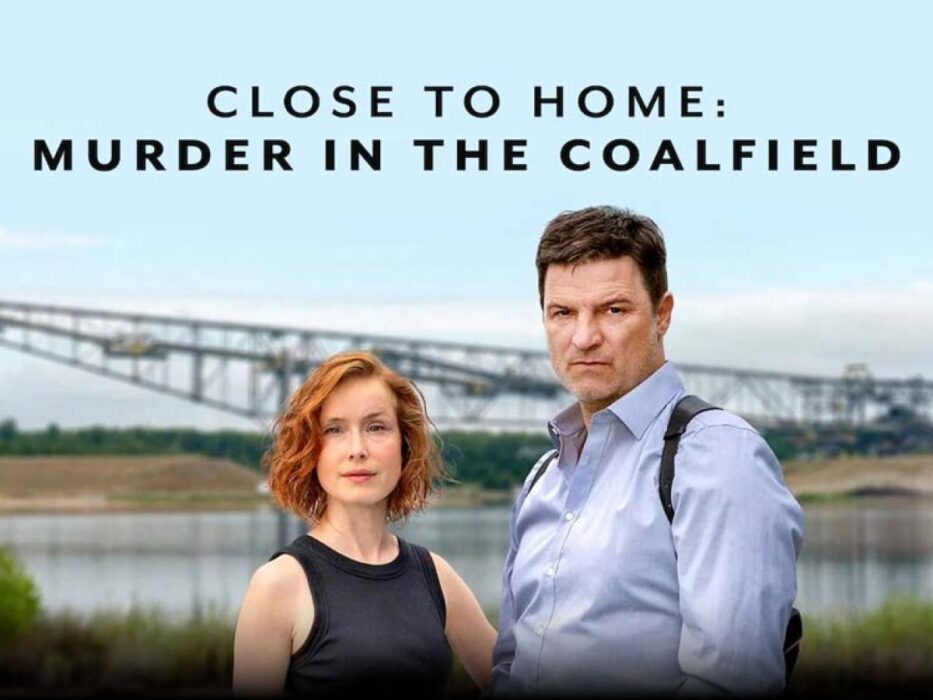 In Close to Home: Murder in the Coalfield on Netflix, when a teen girl is found dead in the German town of Lauchhammer, likable state detective Maik Briegand (Misel Maticevic) is sent to investigate. Lauchhammer happens to be his hometown, so he knows all the players there. He is paired with new partner Annalena Gottknecht (Odine Johne), who is a compulsive note-taker, and whom Maik disregards. Lauchhammer was an East German strip-mining town that was forgotten after the reunification, until environmental activists moved in, agitating the locals. There is also a significant drug operation there, to which local police turn a blind eye. As Maik works the case, his past is revealed in flashbacks as well as present-day interactions.
 For more recommedations of German Crime Dramas, click here.
The People
The victim, Ramona, was the daughter of drug addicted Jennifer Schinske (Martina Schöne-Radunski), caring for her little brother Dustin in appalling circumstances. She had just applied for guardianship of Dustin when she was killed. Local officer André Pötschke (Marc Hosemann) steps in, preventing social services from taking Dustin away. But André is a dark horse, acting a little suspicious. A homeless man and childhood friend of Maik's, Oliver Bartko (Lucas Gregorowicz), is fingered as a suspect, but everyone except Annalena knows he's harmless. Meanwhile, Ramona's boyfriend Juri (Malik Blumenthal) tries to flee with her hidden stash of $20,000. Maik's teen daughter Jackie (Ella Lee) and ex-wife still live in town. Jackie is secretly involved with the environmentalists, much to her coal-mining grandparents' chagrin. The drug operation, of which Juri is a large part, is in an abandoned warehouse, where the squatters ostensibly sell magazine subscriptions. Naturally, these plot lines weave together, in both the past and present.
 To see what other foreign crime dramas we like on Netflix, click here.
Our Take on Close To Home
Close to Home is a solid series. It's not breaking any new ground, but it's an engaging small-town mystery. One thing that stands out is the history of Lauchhammer. It was a successful coal mining town, and East Germany built a huge, celebrated mining machine right before reunification. After reunification, it only ran for 15 months and was then shut down forever because it was no longer needed. The abandoned strip mines scar the area, symbolizing a painful past that reverberates through the present. Jackie and her generation are working to turn it around. If I have one complaint, it's that the ending could have been more developed; the solution to the mystery comes out of left field, which feels a bit unfair. While it's not as good as Marnow Murders, if you've already seen that, Close to Home is a good second choice.
Looking for more of the best in foreign TV?  Don't miss our other great reviews HERE!