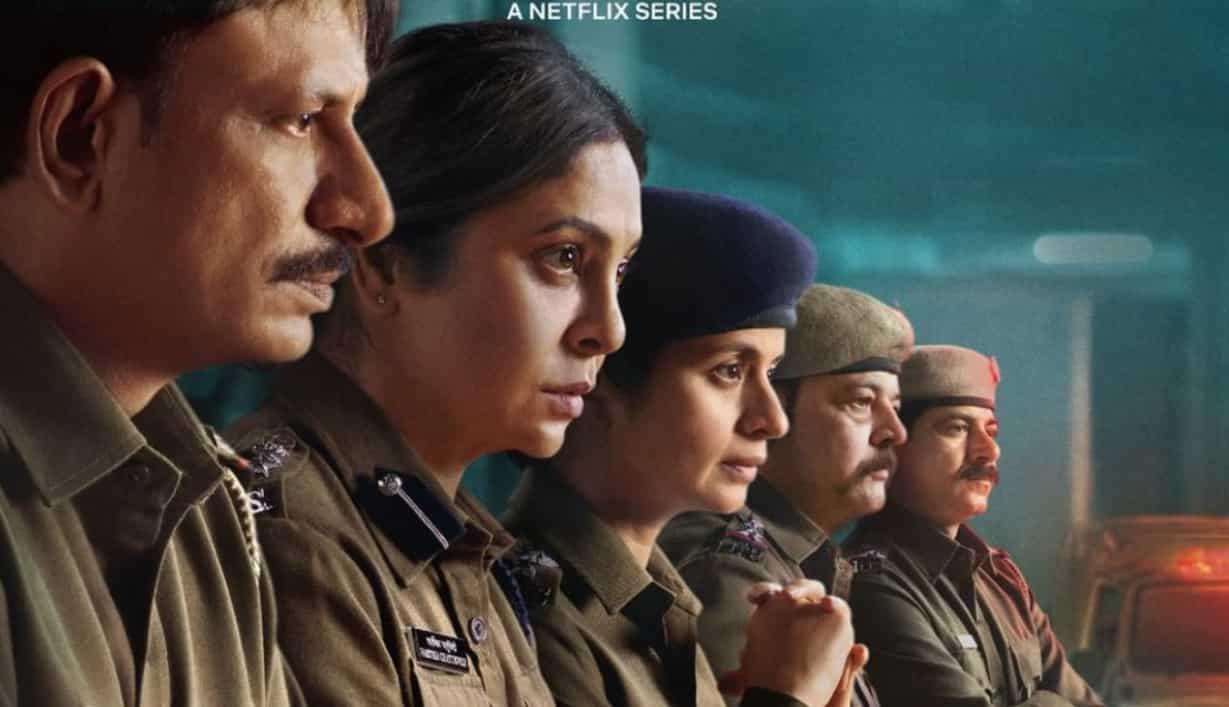 Delhi Crime Season 2 on Netflix is an excellent sequel to season 1. Deputy Police Commissioner Vartika Chaturvedi (Shefali Shah) and her loyal team scramble to solve a series of brutal murders that harken back to an actual crime wave in 1990's Delhi, when a tribal gang called Kaccha Baniyan (or Chadda Baniyan) terrorized the city. The gang's MO is to break into a home, steal valuables, murder the elderly inhabitants using rough implements such as axes and hammers, and adding insult by raiding the family's food and liquor, then defecating on the floor before they leave. DCP Chaturvedi's team tries to withhold information on the crimes, but news gets out that the Kaccha Baniyan gang "is back", and the police are hung out to dry for not solving the case immediately.
You can read our review of Delhi Crime Season 1 here.
First, some history
Although the writers do a decent, if sometimes clunky, job of explaining the tribal gangs, I ended up doing some research that I will share with you here. In 1871 India, there was a Criminal Tribes Act that listed certain tribes or castes, especially nomadic tribes, as irreformable criminals. As such, any member of said tribe had to register with the local magistrate or face being charged. The act was repealed in 1949, at the end of British rule, and the tribes were said to be "denotified" as criminals. Collectively, these people are still known as "denotified tribes", or DNTs. Despite the repeal of the act, other institutionalized and societal forms of discrimination persisted. Since 2007, various attempts have been made to rehabilitate and reconsider the tribes, and today's generation of young people protest on their behalf, but prejudices remain, especially among older people. In Europe, you see this with the Roma, or "gypsies".
For more Indian Crime Drama selections, click here. 
The DNTs
Vartika's boss, commissioner Kumar Vijay (Adil Hussain), asks her to bring out of retirement a cop named Viren Chaddha (Kuldeep Sareen) who solved many cases involving tribal gangs. The first thing he does is head to a DNT neighborhood and round up all the men as well as some women and children, then threaten, bribe and beat them to get them to talk. Vartika is horrified, but allows it to happen. Many of the DNTs have rehabilitated their lives, and genuinely don't have any information, but Chaddha is undeterred. With mounting pressure by the media, public and top officials, Vartika is put in a position where she has to choose between what is right and what is politically expedient.
Need suggestions for other foreign crime dramas on Netflix? Click here.
Our Take on Delhi Crime Season 2
Delhi Crime Season 2 is just as compelling as season 1. Despite the urgent investigation, the show makes time to touch on a few things that elevate it above other procedurals: the respectful and warm relationship between Vartika and her lead investigator Bhupendra Singh (Rajesh Tailang), interactions between Vartika and her devoted husband (Denzil Smith), Bhupendra's angst at his daughter being unmarried, and Vartika's struggle with her own daughter (Yashaswini Dayama) who is away at university in Toronto. As always, I enjoy learning about another culture, and both the DNTs and the Kaccha Baniyan (literally, "the underwear gang" because that's what they wear) stories were fascinating. If you liked season 1, Delhi Crime Season 2 is for you.
Looking for more of the best in foreign TV?  Don't miss our other great reviews HERE!