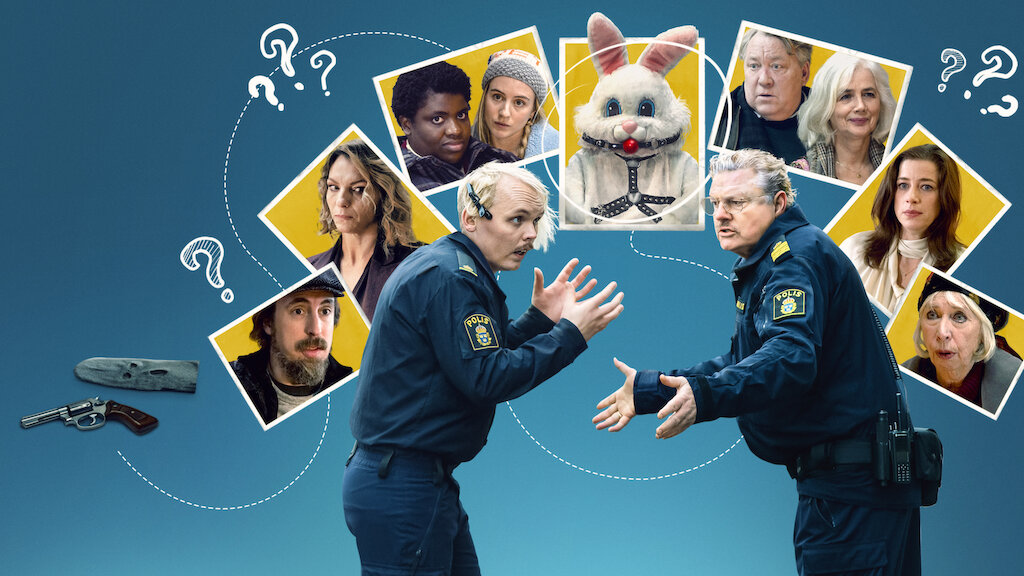 Anxious People, a Swedish comedy based on the novel by Fredrik Backman (A Man Called Ove, Beartown) drops on Netflix Dec 29. The books starts with a note from the author: "This is a story about idiots." Regular readers will know that I love Scandinavian stories about idiots. See The Fat and the Angry and We Got this and The Trip. 
A would-be bank robber panics, fleeing from the bank into a real estate showing that's full of people. With (seemingly) no other option, the robber takes the 8 people hostage in the apartment. Unfortunately, this is the most neurotic group of people in world. When the police show up, the bank robber disappears. In the ensuing investigation, the police are flummoxed, not only by the case, but also by the unhelpful witnesses.
You can see the trailer for Anxious People here. You can buy the book Anxious People here. (affiliate link)
Looking for more of the best in foreign TV?  Don't miss our other great reviews HERE!