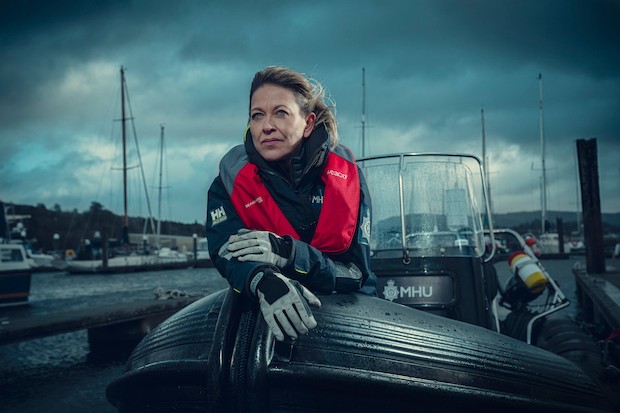 Annika is a six-part series, adapted from the radio show "Annika Stranded", to be aired on PBS Masterpiece in the U.S. (And Alibi in the UK) later this year. Starring Nicola Walker as DI Annika Strandhed, the TV series will move from the Radio show's location of the waterways off Oslo, Norway, to those off Scotland. DI Strandhed will head up the Marine Homicide Unit. In a stylistic choice that's new to cop shows, Annika will break the fourth wall to address viewers, à la The Office.
You can read our review of Annika Season 1 here. See why we called it "comfort food".
 Casting
Walker is joined by Silvie Furneaux, who will play her "brilliant yet complex" daughter Morgan. Also in the cast are Jamie Lives, Katie Leung, Ukewli Roach and Kate Dickie. I get the feeling Annika will be more lighthearted than Walker's character Cassie from Unforgotten. If you'd like to hear the radio show, no matter where you are in the world, you can go to https://www.bbc.co.uk/sounds/play/b01pz5jg
 -Click here to find excellent British Crime Drama-
Looking for more of the best in foreign TV?  Don't miss our other great reviews HERE!