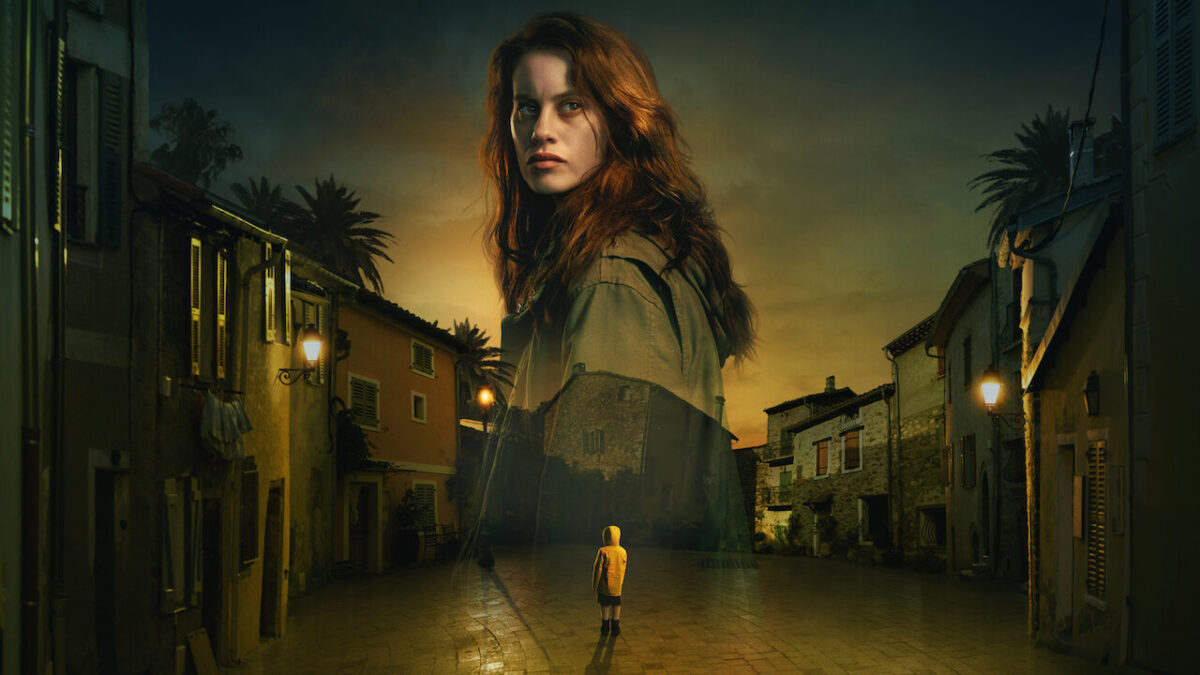 The Snow Girl, a Spanish series on Netflix, is about the disappearance of a little girl during a holiday parade, and the young journalist who refuses to let the story drop. Amaya Martín, 6-years-old, gets separated from her parents during a Twelfth Night parade in 2010, and disappears. Miren Triggs (Milena Smit) is a promising journalism student and intern at the daily paper in Málaga who insists on working the story, despite her inexperience. 6 years after the disappearance, a VHS tape is delivered to Miren, now a reporter, showing 12-year-old Amaya in a shabby bedroom, playing with a doll house. Back in 2010, while searching for Amaya, the cops uncovered a child pornography ring (no graphic images) led by the Martín's neighbor, David Luque (Tristán Ulloa). Although the fear is that Amaya is being exploited by people like David, she appears content in the VHS tape. Everyone is flummoxed. As the series progresses, the child pornography ring weaves throughout the story as Miren continues to work on finding Amaya. 
For more Spanish crime dramas, click here.
Two Stories
The Snow Girl is actually two stories that may or may not be connected. Although the opening episode makes you believe the series is about Amaya's disappearance, Miren is actually the protagonist of the series. In addition to Amaya's disappearance, she is working on exposing the extended child pornography ring, and we spend a lot of time with her on that. In 2019, when a second VHS tape of now 15-year-old Amaya is delivered, Miren is finally able to solve the case. Amaya's story is…surprising. I won't spoil anything here, but episode 5 is a bottle episode showing what happened to her. Prepare to be frustrated by that episode, as it probably could have been conveyed in half the time without losing anything. You may also feel that the series did a bait and switch on you by focusing so much on Miren. However, based on the ending, it's clear that Miren will be back in a second season, working a different case.
To see our recommendations on Netflix, click here.
Our Take on The Snow Girl
The Snow Girl is based on the novel La Chica de Nieve, by Javier Castillo. A bestseller in Spain, it's inexplicably not available in English yet, but if you are interested in the Spanish version, you can get it here. (affiliate link) This is relevant because once you know that the series is an adaptation, you can see that the disjointed plot choices are the result of scaling down a novel. I stumbled onto the series and immediately got sucked in. The pacing of The Snow Girl is great (except for episode 5), and the stories that Miren covers are interesting, if a bit depressing. When she visits Luque in jail to get names of kiddie porn website users, he tells her "You'll never end child pornography. It's not led by a person, or people. It's a system." Ugh. If you are someone who is sensitive to the subject matter of children in danger, even without graphic images, you should stay away from The Snow Girl. Otherwise, I found it to be compelling and bingeable, and I'll watch season 2 if it gets made.
Looking for more of the best in foreign TV?  Don't miss our other great reviews HERE!