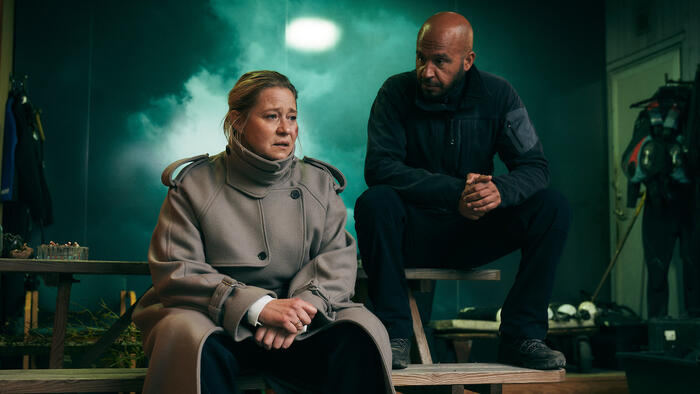 Face to Face Season 2 (Forhøret) on Walter Presents employs the same clever format as season 1, with each episode comprising a confrontation with single person, usually a famous Danish actor, that moves the plot forward. In season 2, therapist Susanne (Trine Dyrholm), the mother of the victim from season 1 (you can read our review of Face to Face here), hypnotizes a patient for smoking cessation. Under hypnosis, John (Olaf Johannessen) confesses that he's a serial killer. Susanne frantically uses all of her connections to stop the next murder before it happens. For those of you familiar with Danish actors, the cast includes Ulrich Thomsen, Søren Malling, Danica Curcic, Dar Salim and Pernilla August among others.
Face to Face Season 2 drops May 29 on Walter Presents.
You can find Walter Presents selections on the PBS Masterpiece streaming service, Roku or Xfinity1.
Looking for more of the best in foreign TV? Don't miss our other great reviews HERE!