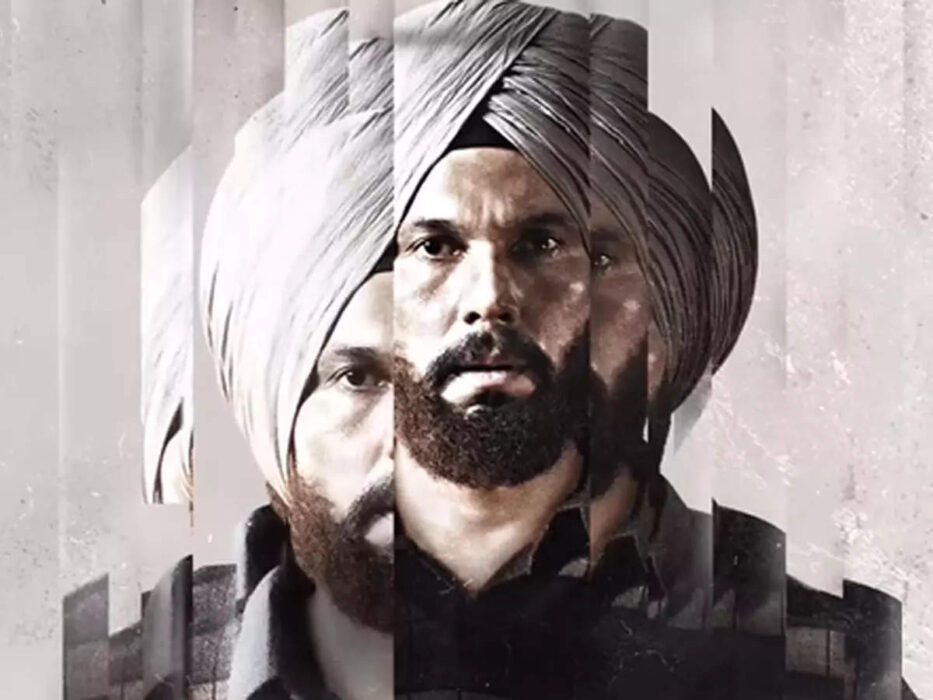 In CAT, a Punjabi series on Netflix, the title is an acronym for an undercover operative. Gurnam Singh (Randeep Hooda) is a mechanic in Punjab who gets pressed into service when his little brother gets busted for selling drugs. You see, Gurnam, then called Gary, was a CAT 16 years earlier, when Sikh separatists were fighting the Indian government for their independence. In the present, Punjab is ravaged by drug trafficking, and Gurnam must infiltrate the most powerful network, led by politician Madam Aulakh (Geeta Agrawal Sharma), to get court-worthy evidence of her crimes. Naturally, things get super complicated, as they always do in undercover stories. But more than plot machinations, CAT is a study of two men trying to repent for past sins, even if they have to sin again to make things right.
 Click here for more recommendations of excellent Indian Crime Dramas.
A Vexing First Episode
I found the first episode of CAT to be hard to follow, especially since I knew nothing of Punjabi history. But for the purpose of this series, all you need to know is that in the late 1980's there was a violent uprising between Sikh separatists and the Indian government that stemmed from colonial times. The Sikhs wanted their independence from India. When CAT opens, a separatist group is buying an RPG when the cops raid them, killing most of them. Gary, a young man who was standing guard, was actually working undercover for Sehtab Singh (Suvinder Vicky), the lead detective on the anti-terrorist squad. After the raid, Sehtab sends Gary and his siblings away and says, "your name is Gurnam now. Forget you were ever a CAT."  Flash forward 16 years, and Gurnam is an auto mechanic living with his younger brother Sunny (Danish Pratap Sood), who is supposedly studying English so he can go to school in Canada. In reality, Sunny is selling drugs, and gets busted. Gurnam happens to see Sehtab in a press conference on TV, and goes to appeal to him to let Sunny go. In exchange, Sehtab tells Gurnam, "I want you to be a CAT for me again."
 Looking for more great foreign crime dramas on Netflix? Click here.
Sehtab and Gurnam
There is an election coming up, and corrupt incumbent Madam Aulakh is determined to win. But she has an ambitious opponent, Mr. Pradhan. One night, after several whiskeys, Sehtab is lamenting about how he was once the leader of a powerful and righteous anti-terrorist group, and now is part of a corrupt police force, working on behalf of a drug trafficking politician. He decides that he will set things right before he retires, and approaches Mr. Pradhan, who opposes drugs, to make a deal. For a tidy sum, Sehtab will secretly get evidence of Aulakh's crimes, so Pradhan can win the election and clean up the town. He places Gurnam in jail, next to Aulakh's head honcho, Laadi (Dakssh Ajit Singh). They become friends, and Laadi has Gurnam work for the organization when they get out. This line of work is violent, and Gurnam is upset that he has to hurt and sometimes kill people, even if they are scumbags. But his story gets more complicated, and interesting, once you learn more about his past.
Our Take on CAT
Once you get past episode 1, CAT is an engrossing tale with a growing sense of dread. Each episode starts with a flashback, where we learn more about Gurnam's story, which I won't spoil here. There are interesting sub-plots, including a popular singer (Eklavey Kashyap) who is being stalked by Madam Aulakh's daughter Kimi (Kavya Thapar), and Sunny's girlfriend (Elisha Mayor), who works at the government drug testing lab and siphons off drugs from the police evidence that comes through. The actor who plays Gurnam is not Punjabi and worked hard to be as authentic as possible. Apparently, he did a great job. CAT is no Delhi Crime, because CAT slides into melodrama every once in a while. And you have to be patient with the pattern of an event happening in one episode that isn't explained until the next episode. But I find the payoff to be worth it. If you love the suspense of an undercover story, and you like to learn a little history, CAT is for you.
Looking for more of the best in foreign TV?  Don't miss our other great reviews HERE!