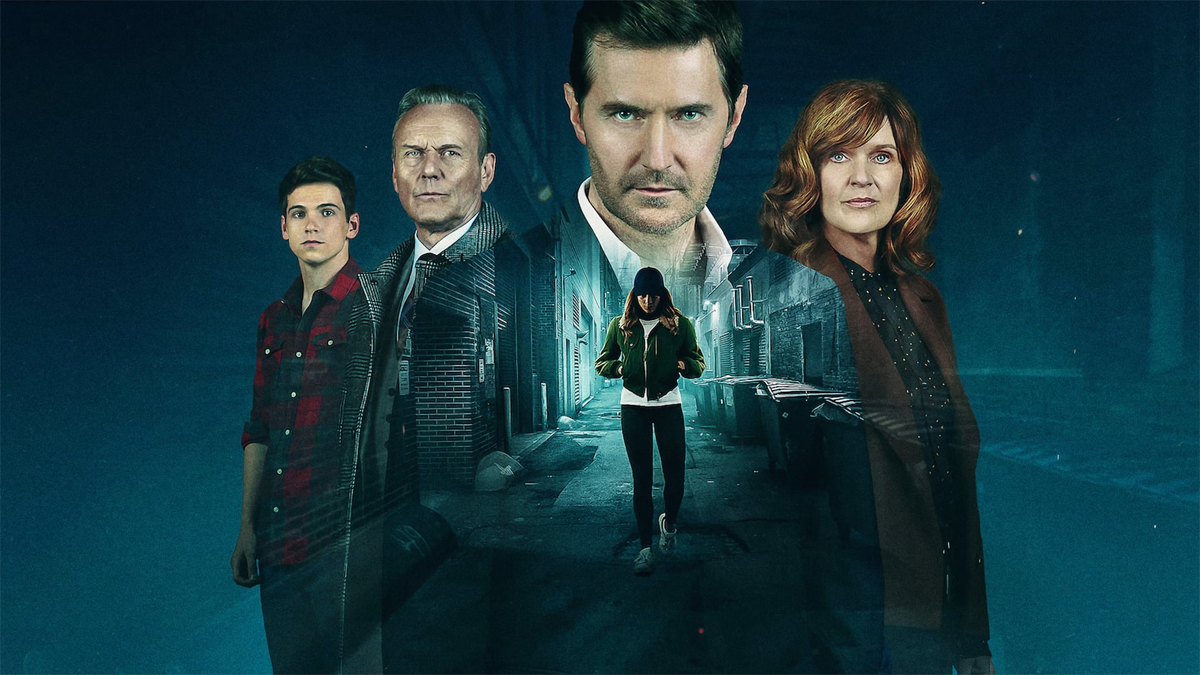 Harlan Coben's The Stranger, on Netflix, is a plot-centric thriller that eschews character development for nail biting tension. Although we prefer international TV shows with subplots that give us insight into the country's culture, like Trapped or Fortitude,  sometimes a good old fashioned nail-biter will do. The only bummer is The Stranger wastes a stellar cast.
If you'd like to buy the book The Stranger, click here. If you use this link, ForeignCrimeDrama gets a small commission at no extra cost to you. Thank you!
Complicated Plot
Brought to you by the same team that adapted the Coben novel Safe, The Stranger is similarly convoluted, with many threads that seem unrelated at first.  The main story is about family man Adam Price (Richard Armitage) who is approached by a stranger (Hannah John-Kamen) claiming that Adam's wife Corrine (Dervla Kirwan) faked her pregnancy and subsequent miscarriage the year before. Corrine doesn't deny it when confronted, but doesn't explain either. Instead, she disappears, claiming via text that she needs some time away.  At the same time, soon-to-be retired cop DS Johanna Griffin (Siobhan Finneran) takes a call about a decapitated llama with human bite marks on it. In the course of investigating, she and partner DC Wesley Ross (Kadiff Krwan) stumble upon an unconscious, naked teenager in the woods. As the series goes on, the plot grows more complicated, with more characters, such as Johanna's best friend whom the stranger is blackmailing, played by the chic and sober Jennifer Saunders, Adam's irascible client played by Stephen Rea, and the mysterious Katz (Paul Kaye), who is a law enforcement officer but also somehow wrapped up in the stranger's blackmail schemes.
Ultimately Bingeable
I found Safe to be a perfunctory adaptation, and The Stranger is too. With some work, the writers could have cut whole plot lines in order to give other stories, and characters, some depth. As it is now, I found it a little head-spinning, although I was definitely able to follow it. One place in which The Stranger excels is the cliffhanger. Each episode ends in a way that ensures you will watch the next one. And I did, until 1:30AM on a school night. If you don't mind complex plot machinations at the expense of character development, and you want to see a veritable who's who of British actors, then The Stranger is for you.
Looking for more of the best in foreign TV?  Don't miss our other great reviews HERE!