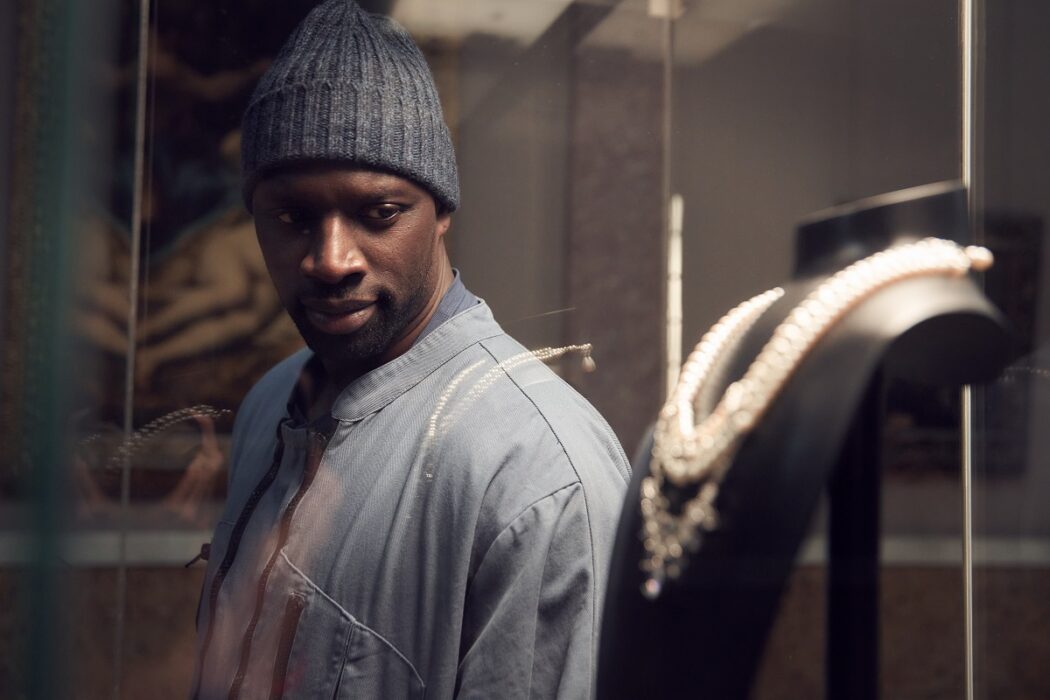 Lupin is a French drama about a thief with a heart of gold, who is determined to avenge his father's wrongful conviction 25 years ago. The series stars the disarming Omar Sy as Assane Diop, who grew up loving the "Arsene Lupin, Gentleman Burglar" book series written at the turn of last century by Maurice LeBlanc. (Which you can purchase here. affiliate link) Lupin is a quintessential French character, much like Nancy Drew in the U.S. or Poirot in the UK. Diop has made it his life's work to emulate the elegant larcenist, stealing only from those who "deserve" it, and maintaining a gentlemanly demeanor. When the very necklace that his father was accused of stealing turns up for auction at the Louvre, Diop smells a rat. And because he has a flair for drama, he decides the only way to find out the truth is to plan a heist.
The Past
Assane's father, Babakar, (Fargass Assandé) worked as a chauffeur for media magnate Hubert Pellegrini (Hervé Pierre). Pellegrini is a nasty character, but he had a lovely wife, Anne, (Nicole Garcia) who took a shine to Babakar and 14-year-old Assane. Babakar, a Senegalese immigrant and single father, was diligent in training Assane to be well-read, polite and hard-working. When a priceless necklace once belonging to Marie Antoinette is stolen from Hubert's safe, Babakar is blamed and sent to prison, where he hangs himself, leaving Assane an orphan. A crushed Anne anonymously pays to send Assane to a prestigious boarding school, where he makes lifelong friends Ben (Antoine Gouy) And Claire (Ludivine Sagnier). In the present day, Assane is married to Claire, although they are separated, and has a teen son whom he often disappoints.
Our Take on Lupin Part 1
As of this writing, Netflix has only released the first 5 episodes of the series. Part 2 is set to drop later this year. Lupin is a clever adaptation of the LeBlanc books, using the burglar as an inspiration rather than the main character, and updating it to today's complex society. I also like the way the writers unravel the story, moving back and forth between present and past. Obviously, you have to suspend disbelief in a few ways: Although he works alone, Assane has all the skills he needs to commit his crimes, ranging from computer hacking to action hero moves. Also, Omar Sy is not a small man. He stands out. Usually a "master of disguises" is someone who can blend in. So, it seems a little silly that the police wrestle with identifying him. But who cares? The show is good fun, kind of like the movie Now You See Me. Episode 4 with the excellent Anne Benoît is a standout. Although the show is cozier than my usual fare, it has such panache that it's worth recommending.
Looking for more of the best in foreign TV?  Don't miss our other great reviews HERE!