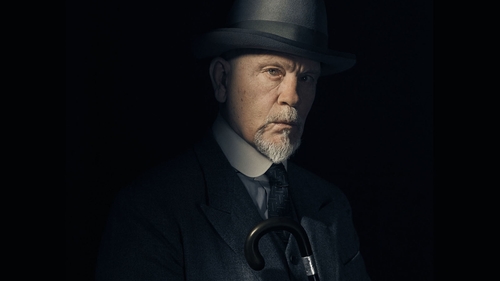 This summer, the BBC announced that The Pale Horse would be the 5th Agatha Christie story to be adapted into a limited series by screenwriter Sarah Phelps (East Enders, Crimson Field). In her versions, Ms. Phelps sets the mysteries in the modern day, sharpens the edges of the characters and removes any sense of nostalgia. According to Hilary Strong, chief executive officer of Agatha Christie Limited, "Agatha Christie Ltd. is thrilled to be bringing this psychologically rich, visceral and contemporary sensibility to more classic Christie titles for a new generation of fans." Well. MANY are not thrilled at all.
 A Wide Range of Opinions
Perhaps you've seen some of the adaptations: 2014's And Then There Were None, starring Aidan Turner of Poldark fame, 2016's The Witness for the Prosecution starring Kim Cattrall (!), 2018's Ordeal by Innocence with Bill Nighy, and 2019's The ABC Murders with the controversial John Malkovich as Poirot. Fan reactions ranged from swooning at the "sublime" remakes to finding them "tiresome", to declaring them "massacres" of the source material.  I thought the strong reactions were a British thing, but I ended up on the receiving end of a diatribe about not messing with Ms. Christie from an American friend. When I dug around, I discovered that my friend was not alone. I get it. I have versions of books, films and TV shows that I feel are the canon, but the oeuvre of Agatha Christie is not one them.
 I'm a Fan-How about you?
Ultimately, the remakes are popular and successful enough that the BBC keeps commissioning them. They certainly wouldn't waste the money if nobody was watching. I personally really like the adaptations, as I found Christie's mysteries too cozy or too tidy, somehow. And I thought John Malkovich was fantastic as an aging, world-weary Poirot. The remakes are dark, unflinching views of not only the ugliest human nature, but the ugliest of society, too. They are not escapism, nor do the plots exist in a reassuring cocoon. But, that suits me. Others feel that Christie's mysteries are for escaping, not confronting our dire times.
What about you? Have you watched them? What is your opinion?
Looking for more of the best in foreign TV?  Don't miss our other great reviews HERE!