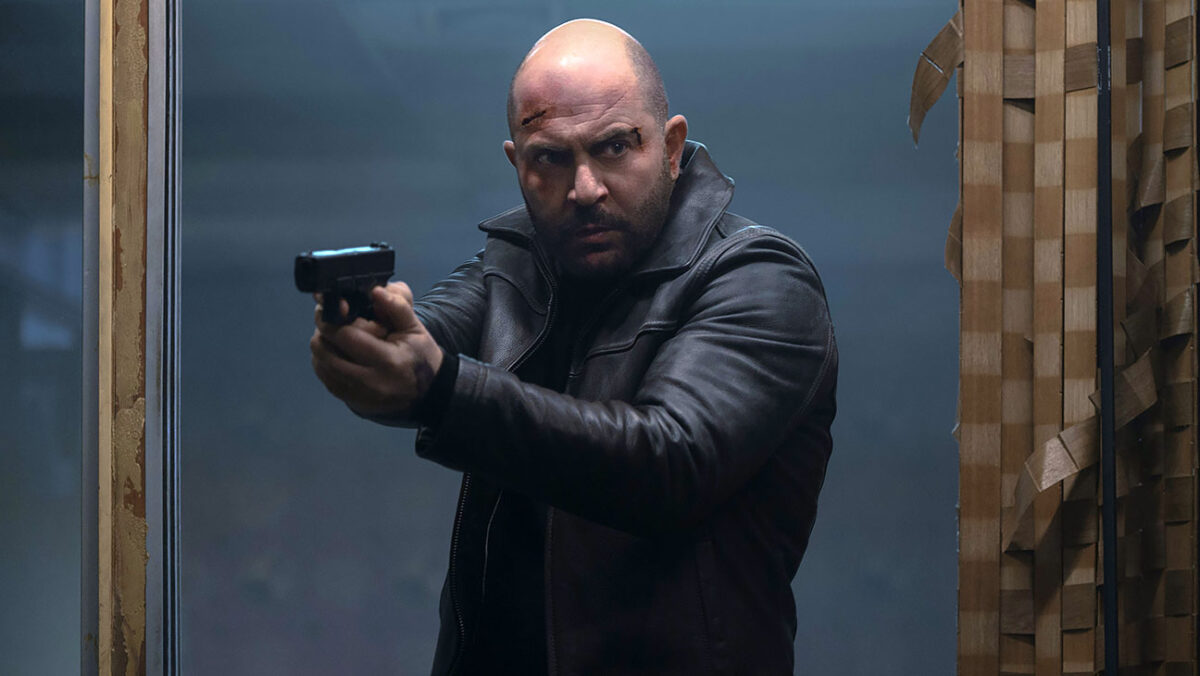 Hit and Run, on Netflix, should have been a blow-your-hair-back revenge tale. After all, it's made by Lior Raz, who created the head-spinning Fauda. Instead, I made great use of Netflix' 1.5 speed playback rate. Raz plays Segev Azulai, a tour guide with a mysterious past whose American wife Danielle Wexler (Kaelen Ohm) is killed by a hit and run accident in Tel Aviv. Except, that same night, someone breaks in and tries to kill Segev at home. Clearly his wife's death was murder, and Segev assumes it has to do with his past in Mexico. Segev enlists his cousin Tali Shapira (Moran Rosenblatt), a police detective, to help him. Between the two of them, they discover that Danielle was killed by hired American goons. Segev heads to New York to track them down and find out who hired them. And so the chase begins. While each episode ends on a cliffhanger, you will find yourself speeding through scenes of Segev grieving, Danielle dancing (she was a dancer), etc. But the story is more interesting than it seems at first, and I did want to see how it ended.
 Click HERE to discover other excellent Israeli TV shows.
Subplots and characters
Assaf (Lior Ashkenazi) works in Israeli intelligence, or at least he did, until he got fired. He is in love with Danielle, and they had an affair before she married Segev. It's not clear for a while how he fits into the picture, but he does. Ron (Gal Toren) is one of Segev's army buddies who served in Mexico with him. Ron lives in a cramped, dark apartment in Queens. When Segev comes to stay with him and enlist his help while in NY, he is shocked by how Ron lives. When he opens the medicine cabinet, he sees rows of prescription bottles. "Are you sick?" he says, alarmed. Ron demurs. We understand that the pills are just how Ron gets through his day. Naomi Hicks (Sanaa Lathan) is a journalist at New York magazine. She met Ron and Segev in Mexico, although she keeps referring to Cartagena, which is in Columbia, so that's confusing. Segev needs her investigating skills, and at first she resists, but ultimately helps, and she may be rewarded with a huge story.
  Need more Netflix recommendations? Click HERE to see ours.
Our Take on Hit and Run
I wanted to love Hit and Run, because I loved Fauda, and I'm a fan of Lior Raz. But they made a few mistakes here besides just the pacing. One is the language. The show is in both Hebrew and English. But every once in a while, the characters speak English for no apparent reason, like when Segev is face-timing with his 12-year-old daughter, who is in Tel Aviv. Second, the casting is off in a few places. Naomi is seriously mis-cast. She comes off as prim, and she has no chemistry with either Lior Raz, who was supposed to be her former lover, nor with her current husband. Even Lior Ashkenazi, who is a great actor, is a bad casting choice. He is usually an ass-kicker, but the Assaf character is more of a beaten dog, and I just don't buy it with Ashkenazi in the role. You may wonder why I'm even recommending the show at all. Well, I like the story-it's complex and it has some interesting sub plots. I was hooked enough to binge it, and it went in some unexpected directions, which is always refreshing. As a film, or a 6-episode series, Hit and Run would have been great.
Looking for more of the best in foreign TV?  Don't miss our other great reviews HERE!