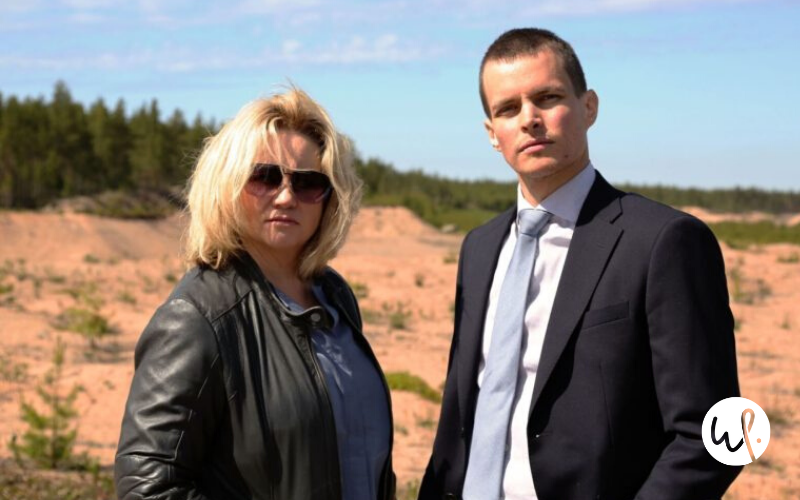 All the Sins, a Finnish series on Walter Presents, is a Nordic Noir about a cop with anger management issues who reluctantly agrees to return with his free-spirited female superior to his small, ultra-religious home town to solve some murders. But returning home means facing the painful memories that caused him to flee to Helsinki ten years earlier.
All the Sins, literally
When a call comes into the National Bureau of Investigation about some gruesome murders in a small northern town, the chief sends Lauri Räihä (Johannes Holopainen) and superior officer Sanna Tervo (Maria Sid)  to investigate, because Lauri is from there.  Lauri's (fictional) hometown, Varjakka, is a seat of Laestadianism, a restrictive Lutheran religion noted for banning birth control, and also forbidding hedonistic vices such as dancing and fraternizing with non-believers. For Lauri, who realized he was gay when he was a teen, being raised in the church was a judgmental hell, so he moved to Helsinki and hasn't been back. When they first arrive, Tervo is bemused by the charming oddness of the town, until she sees how the Laestadian elders have twisted church doctrine to best serve the men of the church.
For more great Nordic Noir, click HERE.
 Oh right, the murders!
As sometime happens in crime series, the murders become the least interesting part of the story, and that has happened here. But it's OK. The unusual circumstances of the Laestadian religion, which requires families to have as many kids as possible, make a compelling backdrop, especially watching the women and girls navigate the lifestyle. How Lauri handles his return to Varjakka and the dreaded run-in with his family is actually the main story. And Tervo is fascinating to watch. On the surface she is a promiscuous, hard-charging woman of a certain age. But as the series continues, her facades fall away, revealing the regretful mother of an estranged teenaged daughter. Lauri and Tervo make a good pair, opening up to and supporting the other as they spend more time together.
 All the sins and forgiveness
The burdens we carry and how they shape us is a common thread in All the Sins, and every character's burdens are disclosed, from Lauri's inability to control his temper with his boyfriend, to Tervo's guilt about the death of her late husband, to Lauri's mother's desperation to connect with her unwilling son. Subplots about sin and forgiveness are woven nicely throughout the series, too.  None of the characters are free from sin, and the degree of atonement varies. For Lauri and Tervo, as they return to Helsinki and re-enter their lives, they realize that the hardest sinner to forgive is yourself.
You can find Walter Presents selections on the PBS Masterpiece streaming service, Roku or Xfinity1.
Looking for more of the best in foreign TV?  Don't miss our other great reviews HERE!