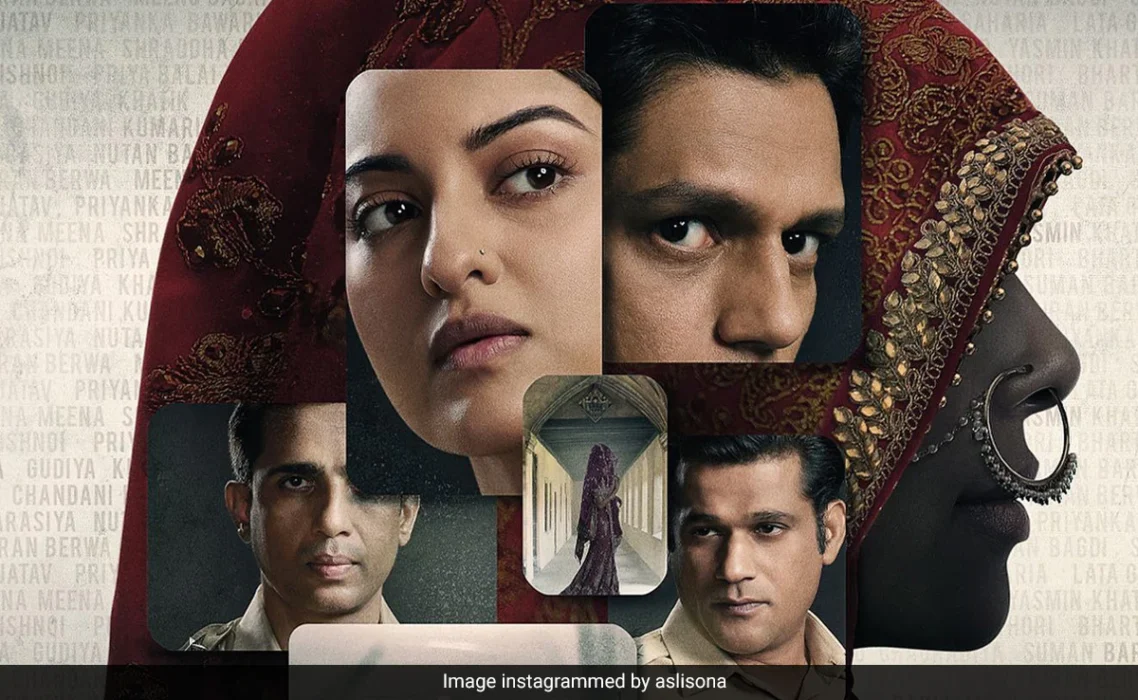 In the excellent Dahaad, on Prime Video, tough female sub-inspector Anjali Bhatti (Sonakshi Sinha) is assigned to find a young woman who ran off to marry her Muslim boyfriend. In the course of this case, she discovers several missing women around the region of Jaipur in northwestern India. At the same time, there are multiple Jane Does in morgues who have not been claimed. Turns out the victims were from a low caste, and their families never reported them missing because they were ashamed that they "ran off to elope", or they were happy that their daughters found someone to marry them without a dowry. Although the Jane Does were determined to be suicides, Bhatti declares them to be victims of a serial killer. As in The Fall or Darkness series, the audience is introduced to the killer in episode 1, and we also follow his story. Dahaad focuses on the cat and mouse between the killer and the cops, but is also an indictment of both the enduring caste system and the culture around marriage in India.
 For more recommendations of Indian Crime Drama, click here.
The Cops
Anjali is a headstrong, smart and fierce detective who is often in trouble with her superior Devi Singh (Gulshan Devaiah). Fortunately, Devi recognizes her talent and defends her to both his superiors and Anjali's co-workers. Anjali's beloved father died before the show starts, but he taught her "never to bow to anybody." He was a state worker, and they are from a backward, as they say, caste. So when the case of the missing women reveals itself, she is well-positioned to understand the nuances. "He preys on backward caste women because he knows nobody will report them missing," she says of the killer. Her character is a little bit over the top, but not enough to ruin the show. Anjali's boss Devi is a kind man, and a fair and measured leader. He is also raising his daughter to believe that she can be or do anything, and that her life is more than just waiting to be married. Gulshan Devaiah is a joy to watch as Devi.
Click here to find more foreign crime dramas on Amazon Prime.
The Killer
When we meet the killer, Anand Swarnakar (Vijay Varma), he is teaching literature to high school students at the local Girl's College. He's handsome, reserved, smart; you can see the girls crushing on him. But when he leaves school, he drives up on women waiting for buses or trains and says, "Hi! Are you so-and-so's sister?" They aren't. "Oh, I thought I recognized you." Many see him for the creep he is, but others agree to take a ride with him. But he's not there to kill them. He's launching a lengthy seduction that culminates in the woman, who is of a significantly lower caste, agreeing to run off and marry him in secret. That's when he kills them. (Note-there is no gore or violence, but there are crime scene photos). Anand's cover is that, on weekends, he drives a mobile library van to rural areas to teach kids reading and morality. Vijay Varma's performance is outstanding. He manages to both be appealing and make your skin crawl.
 Read our review of our favorite Indian crime drama, Delhi Crime, here.
Our take on Dahaad
As with most high caliber series, Dahaad exposes the ills of society without hitting you over the head with it. For example, whenever Anjali walks out of or past a co-worker's office, he lights incense to dispense her low caste aura. He never says a word about it, but you know why he's doing it. Anjali has to fight to be taken seriously. "A serial killer? One man is doing all this? Not possible," says the magistrate. But she persists. Anand's victims are all spinsters from lower castes-over 30, unmarried and unable to provide any kind of dowry. They are considered a burden to their families, who are grateful when their daughters leave. This attitude speaks to a persistent, although hopefully fading, ideology in India: that women do not have agency, which leaves them vulnerable to men in myriad ways. Although sometimes ham-fisted, the Anjali character stands in rebellion to that principle, giving these Jane Does their name, and their humanity, back to them.
Looking for more of the best in foreign TV?  Don't miss our other great reviews HERE!