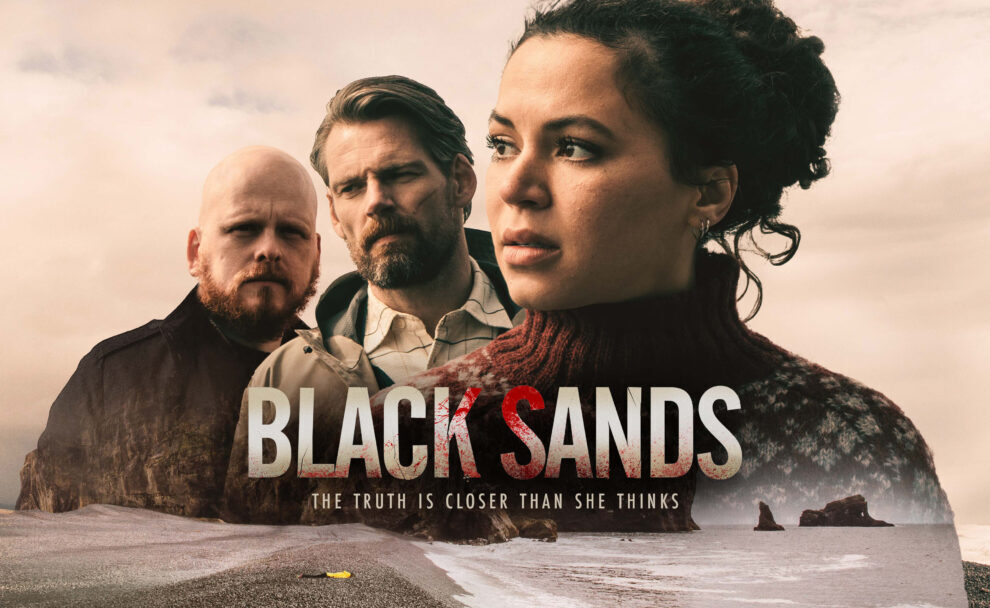 Viaplay, one of the largest creators and distributors of Nordic Noir, recently launched its streaming service in the U.S. and Canada, and has announced some highlights of its summer 2023 schedule. Plus, they are offering an exclusive deal for foreigncrimedrama.com's readers: 3 months for the price of 1. Here are three series we are looking forward to.
Black Sands (Svörtu Sandar), Iceland, July 20
Police officer Anita (Aldís Amah Hamilton) is forced to return to her small home town after botching her job in Reykjavik, and she is dreading it. She hasn't spoken to her abusive mother in 10 years, and the town is small and stifling. When a young woman falls to her death, Anita is pressed into service. What she discovers is that their tiny town has an outsized number of "accidental deaths," which she now investigates as serial killings.  As with any small-town crime drama, the relationships between the characters are fraught with baggage and secrets, and the reveal of the killer rocks the community.
Black Sands was directed by Baldvin Z, (Case, Trapped), who is known for making characters realistic and relatable. Like the Danish Those Who Kill series, the audience will know who the killer is before the protagonist does. The series has been described as "eerie", "claustrophobic", and "a slow burn".  You can see the trailer here.
For more Icelandic crime drama recommendations, click here.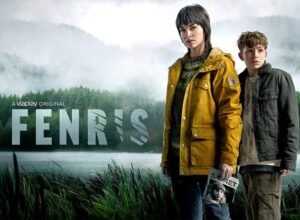 Fenris, Norway, August 17 
"Fenris" is the name of a wolf in Norse mythology. In the series Fenris, wolves are rumored to be behind the disappearance of a boy, but biologist Emma Salomonsen (Ida Elise Broch) disagrees, especially since the boy has run away before. However, her father Marius (Magnus Krepper) is a controversial wolf researcher, and when the child's bloody jacket is found in Marius' house, and Marius also disappears, things get complicated for Emma and her tween son, Leo (Viljar Knutsen Bjaadal). Reviewers have mentioned a subplot about wolf conservation, which gives Fenris an extra dimension.  You can see the trailer here.
See what other Norwegian crime dramas we love here.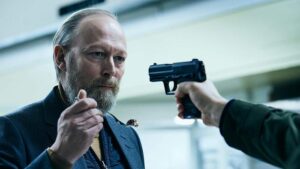 Face to Face (Forhøret) Season 3, Denmark, August 31
Season 3 of Face to Face wraps up the story of Christina, a woman who was murdered before the opening of season 1. This cleverly constructed series focuses each 23-minute episode on one conversation between the protagonist (this time Lars Mikkelsen) and a character played by top Nordic talent (Søren Malling, Thomas Bro, Evin Ahmad, etc). Each scene achieves 2 things: reveals a piece of information that the protagonist needs in his quest to solve Christina's murder, and also uncovers key character traits, often flaws, of the protagonist.
In the third and final season of Face to Face, billionaire Holger Lang (Lars Mikkelsen), mentor to Christina, receives a horrific video of her murder, triggering a rage-filled search for answers about her death. You can see the trailer here.
Read our reviews of Face to Face Season 1 here and Season 2 here.
For recommendations on great Danish crime drama, click here.
You can only see these titles on Viaplay. This summer, for our U.S. followers, you can get 3 months of Viaplay for the price of 1 with the promo code foreigncrimedrama, or simply click here to sign up! After the promotion, the monthly rate is $5.99.
Looking for more of the best in foreign TV?  Don't miss our other great reviews HERE!