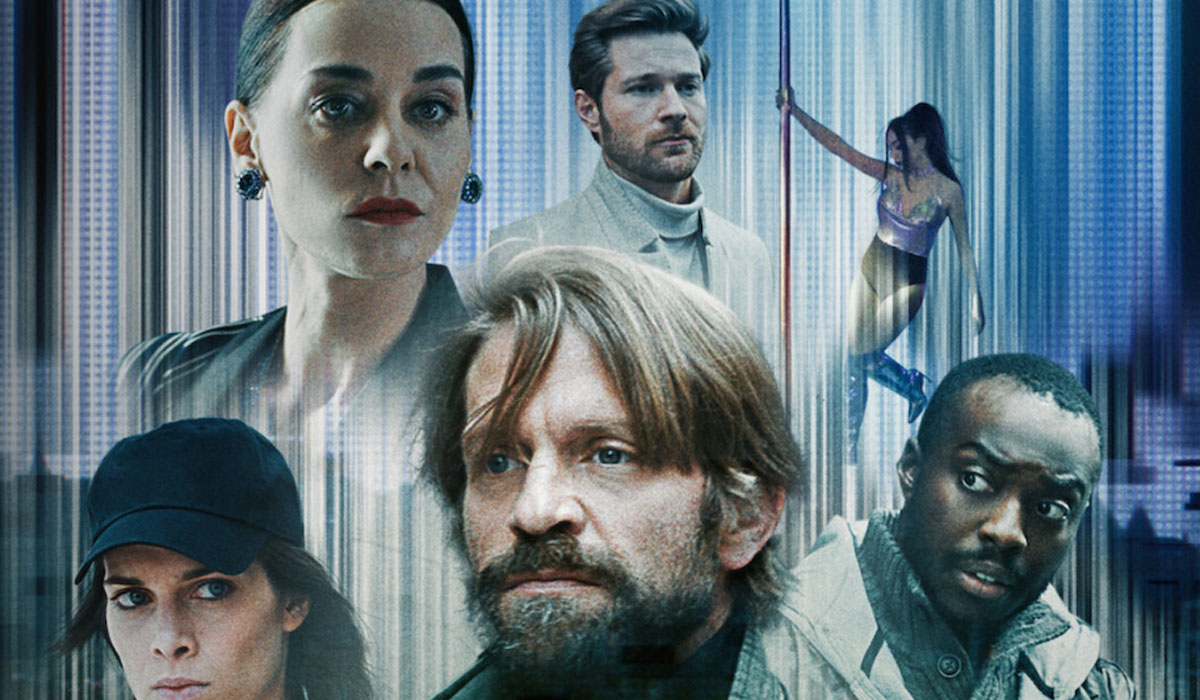 Capitani Season 2, on Netflix, picks up 3 years after the events of season 1. Luc Capitani, (Luc Schiltz) a disgraced former detective, is living in the seedy Gare district of Luxembourg City, doing what he can to make ends meet. He has recently been released from prison for killing a drug dealer. When a local prostitute asks for help finding a missing co-worker, Capitani gets pulled into a much larger drama around who will rule the drug trade in Luxembourg. This type of story is not new, and has frankly been done better in other series, but Capitani season 2 still kept my attention. Do yourself a favor, though, and watch or read recaps of season 1 first. There are several storylines that will make more sense if you do so.
You can read our review of Capitani season 1 here.
Plotlines
When Luc finds the missing (dead) prostitute, her boss, Valentina Draga (Edita Malovcic), who runs the host club Le Carat, asks that he stay on as security to protect her girls. He declines, but then is approached by "Cousin Paulette" (Larisa Faber), who works for the prosecutor's office, to go undercover with Valentina and figure out who is controlling the local drug trade-is it her? The Belgians? The Nigerians? Meanwhile, Elsa (Sophie Mousel), Luc's partner from season 1, is back, working on a federal operation surveilling the Nigerians to make a case that would lead to a raid. Because of Covid, the host clubs have lost most of their business, so Valentina makes a deal with another club owner to push out the Nigerians and take over the drug trade. Turns out Capitani is in exactly the right place, although he is serving many masters, including an embittered Elsa.
For more foreign crime dramas on Netflix, click here.
Characters
Luc, for his part, remains his grumpy self, but has softened a little. Turns out his sister Jeanne (Marie Jung) lives in Lux City and works as a nurse. She tries to get a reluctant Luc to come back into the fold of the family. Elsa, the green detective from season 1, is a very different person here. The events of season 1 shattered her life, and she has become hardened, detached and bitter, especially toward Capitani, to whom she wrote while he was in prison, but never got a response. However, they still make a great team, once they put their personal issues aside. We also see a part of the Nigerians' story. Lucky (Edson Anibal) has come from Nigeria to fetch his sister Grace (Jennifer Heylen), who ran away and is currently a prostitute in Gare. While searching for her, Lucky lives in the flop house where the Nigerians parcel out their heroin and then sell it on the street. Naturally, Luc gets involved in their story as well.
Our take on Capitani season 2
Despite the lack of originality, I found myself bingeing Capitani season 2. I enjoyed trying to figure out who was pulling the strings. I'm also a big fan of Elsa, so I was glad to see that she was back.  And while I liked seeing Luc's arc, I did not buy his stress at being undercover, which leads to a (very brief) drug addiction. If you want stomach clenching tension around an undercover operation, watch the original Before We Die. This doesn't even come close. However, if you liked season 1, and you enjoy complex storylines, you should check out Capitani season 2. And although I didn't discuss them here, there are several call backs to the first season, so do re-familiarize yourself with that if you can.
Looking for more of the best in foreign TV?  Don't miss our other great reviews HERE!