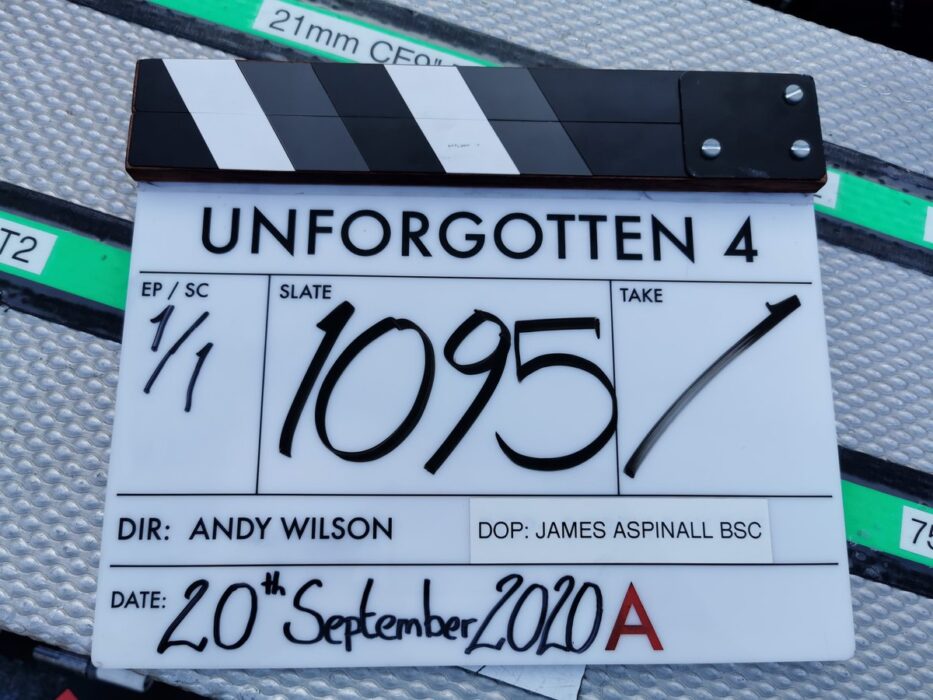 Unforgotten Season 4 resumes filming after a months-long hiatus. DCI Cassie Stuart (Nicola Walker) and DI Sunny Kahn (Rajeev Bhaskar) are back, despite Cassie's retirement at the end of season 3. Other cast members include Sheila Hancock, Susan Lynch, Phaldut Sharma, Liz White, Andy Nyman, Clare Calbraith and Lucy Speed.
The Plot
A dismembered body is found in a scrap metal yard. It is identified as Matthew Walsh, supporter of the Millwall football club, missing since the 1990's. With one of the suspects already dead, the team will have a hard time figuring this one out.  Meanwhile, Cassie wrestles with her decision to return to the force.
Release of Unforgotten Season 4
By the time Unforgotten Season 4 reaches U.S. screens, it will have been over 2 years since season 3. Look for it in 2021. As of now, I'm not sure what network it will be on, as it seems to jump around. We will let you know!
Looking for more of the best in foreign TV?  Don't miss our other great reviews HERE!