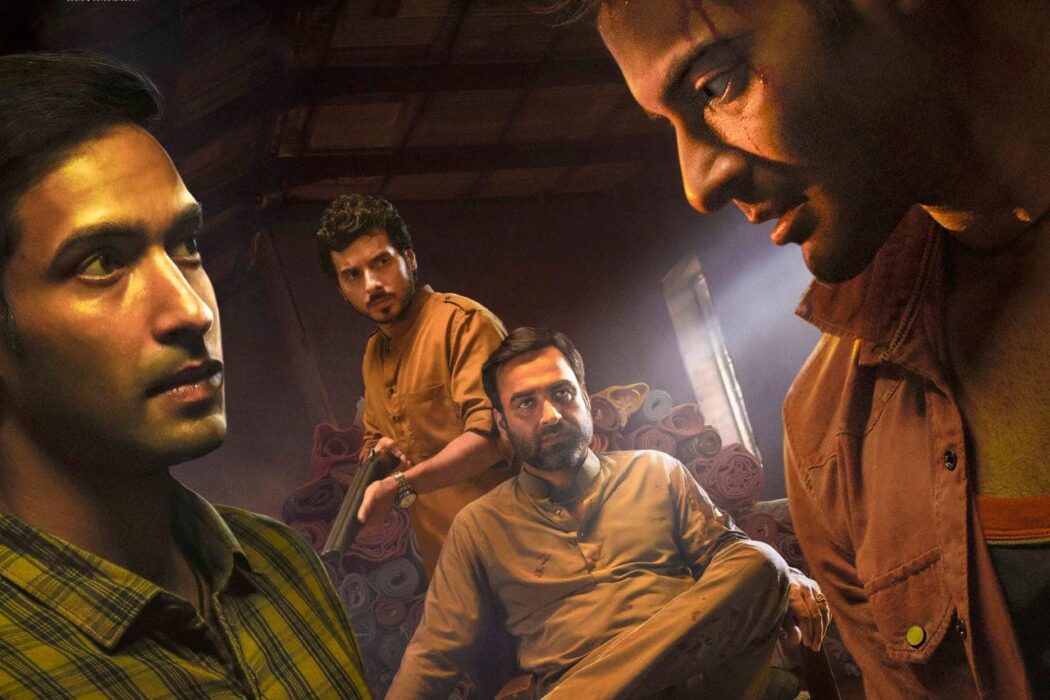 Mirzapur, an Indian series on Amazon Prime, is a gripping, familiar tale about a reserved yet ruthless mafia don frustrated with his greedy, dissolute son. Akhanda Tripathi (Pankaj Tripathi), known by his honorific, Khaleen Bhaiya, is a wealthy carpet exporter who runs drugs and guns from the town that he rules, Mirzapur. His son, Munna (Divyendu Sharma), is profligate, drug-addicted and violent. Fed up, Khaleen Bhaiya recruits two brothers from a nice, middle class family to build his businesses. Guddu Pandit (Ali Fazal) is the brawn, and Bablu Pandit (Vikrant Massey), who is majoring in accounting at college, is the brains. Together, they make a perfect team for Khaleen Bhaiya's needs. As the brothers sink into the corruption and immorality that is required of gangsters, Munna's rage grows to an explosive level.
The End of Innocence
When we first meet Munna, he is recklessly firing his gun at a wedding reception when he accidentally kills the groom. The father of the groom approaches the only lawyer in town who will sue the Tripathi family, Ramakant Pandit (Rajesh Tailang, who we loved in Delhi Crime). He agrees to take the case. When Khaleen Bhaiya rousts and threatens Pandit's sons Guddu and Bablu, they don't back down. Khaleen Bhaiya is impressed, so he recruits them instead of killing them. The brothers are naively excited about the opportunity to make money, not realizing what will be required of them. Their father is disgusted, their sister is shocked, and their mother is accepting because she doesn't want to lose them.
Boiling Point
Meanwhile, Munna is getting it from all sides. Not only did his father hand over the business operations to the Pandit brothers, but his true love, Sweety (Shriya Pilgaonkar), has eyes for Guddu, and Sweety's sister Golu (Shweta Tripathi) is running against him as student body president at the college. With wounded pride, Munna sinks further into drug addiction. Even his loyal friend "Compounder" (Abhishek Banerjee) is concerned about him. Khaleen Bhaiya is under pressure too. An old rival decides now is the time to make a move into Mirzapur, and a fearless organized crime investigator takes up residence in the corrupt police department.
Solid Gangster Drama
The story of Mirzapur is not a new one. The prodigal son, the loss of innocence, the loyal consiglieri, women trouble, and family rifts are all part of every gangster story.  As such, Mirzapur gets mixed reviews, with many saying that outstanding performances elevate well-trod material. I agree with that assessment. As always, I find crime dramas to be a fascinating window into another culture, and that is no different here, like the scene where a Bollywood starlet arrives at a party to sing and dance in her own portable rain shower. (!) There are some other lighthearted moments as well, though they are fleeting. At 10 episodes, the series does lag in the middle, but the last episode is a doozy. Even though I knew what was coming, it still made me gasp several times. Mirzapur has also been criticized for being too violent, and while it didn't bother me, it may be too much for some. If you like the gangster genre, Mirzapur is worth a watch.
Looking for more of the best in foreign TV?  Don't miss our other great reviews HERE!