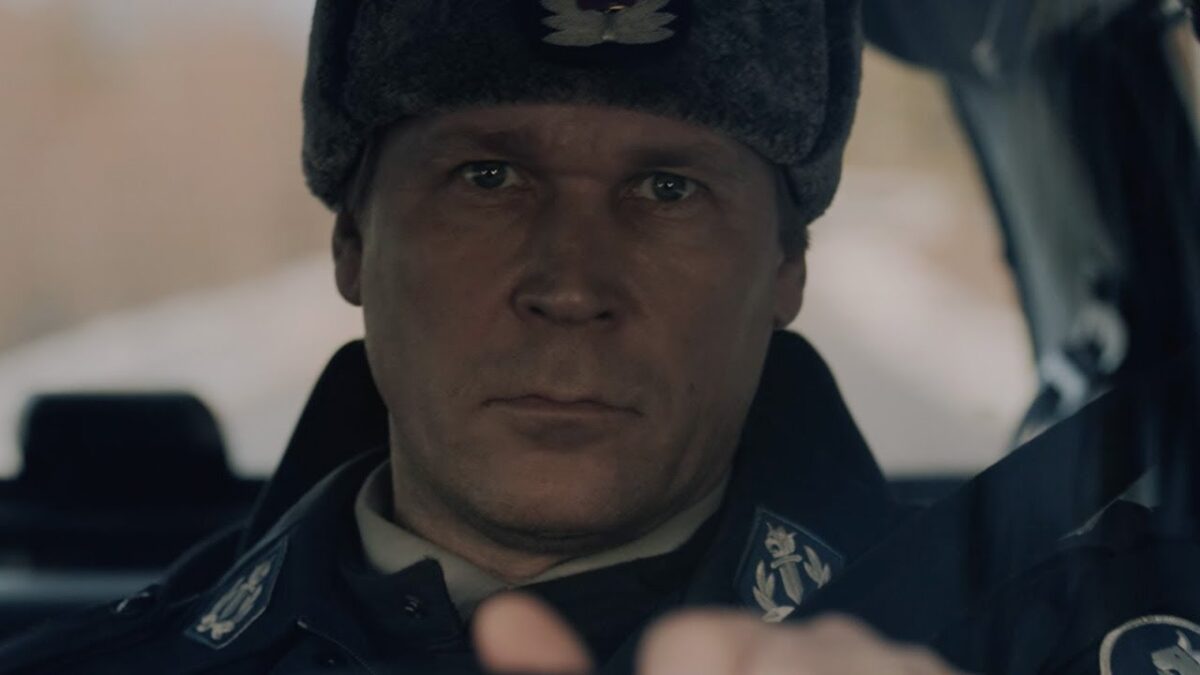 All The Sins season 2, on Walter Presents, takes us back to 1999 in the small, ultra-religious town of Varjakka, Finland. In season 1, some of the characters referred to a murder "15 years ago", that left a teen boy orphaned. This season is about that murder. Kari Leppihalme (Jukka Peltola) and his wife Teija (Minttu Mustakallio) are found dead at their kitchen table, clearly poisoned. Although there is a suicide note, the death seems suspicious enough that local cop Jussi Ritola (Matti Ristinen) investigates the possibility of murder. Their 15-year-old son, Aaro (Eeli Jurvelin) is burdened by guilt because he had his headphones on and didn't hear whether or not they cried for help. He did, however, hear the doorbell ring that night. As with any murder mystery, there are plenty of suspects.
Potential Suspects
The Leppihalmes were tech engineers who worked with Jussi's wife, Meeri (Inka Kallén). The three of them were developing a project (this is 1999, remember) that would put a "zoomable map" on a "phone with no buttons." Kari was fighting with his boss, Janne Venhatalo (Tony Kamula), about the patent rights. It soon comes out that Teija was having an affair, with a woman, and it was driving Kari crazy. Meanwhile, in a town controlled by the patriarchal Laestadian religion, there is a women's rights group that worships God as a woman, and sings songs in praise of Eve. Teija had recently joined. One of the members of the group is actually a man, Pietilä (Jari Virman), a damaged veteran mercenary of the Bosnian war who befriended the distraught Kari. Note: There is a spoiler at the beginning that tells us who was convicted of the crime. But how we get there is the story.
The world of All The Sins
Much like the series Trapped, the world of All The Sins is fully formed. We meet characters that aren't really essential to the plot, but add color to the story. An example of this is Jussi's mom (Anne Nielsen), a stubborn farmer who lets her beloved horses loose into her grumpy neighbor's yard. The resolution to this subplot is funny, and is a pleasure to watch, even though it doesn't move the plot forward. As in season 1, The Laestadians, and the tension between them and the "non-believers", figure prominently. Creators Mika Ronkainen and Merja Aakko talk about why they set All the Sins in Finland's Bible Belt in this article.
Our take on All The Sins Season 2
All the Sins season 2 was one of the rare sequels in 2020 that didn't disappoint us. (You can read about that here) Seasons 1 and 2 fit so well together that I'm dying to know if the creators had season 2 sketched out before they shot season 1. Ultimately, season 2 is about a man, Jussi Ritola, whose life is falling apart. He is forced into brutal self-examination and in the end, he must choose what kind of man he will be, moving forward. I love the All the Sins series because of the world and the characters they have created. The writing is fantastic, giving us red herrings but in a subtle, not pedestrian, way. I thought I wouldn't like season 2 as much because the character Sanna Tervo (Maria Sid) wasn't going to be in it. But it turns out that the creators really know how to tell a story, and I enjoyed season 2 very much, possibly even more than season 1.
You can find Walter Presents selections on the PBS Masterpiece streaming service, Roku or Xfinity1.
Looking for more of the best in foreign TV?  Don't miss our other great reviews HERE!