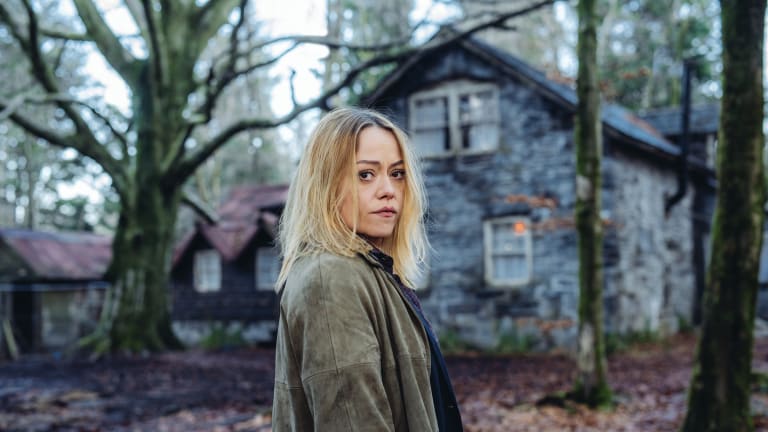 Not all foreign crime dramas are created equally. There are a lot of international series out there, and even new streaming services just for foreign TV (you can read our article about that here), but that doesn't mean they are all great. I want to address some of the shows that you've no doubt seen in your "Because You Liked" list that are watchable, but not binge-worthy.
Hidden (Craith)–Acorn TV, PBS Passport
Hidden is a Welsh show known in the UK for filming two versions at the same time-the English version and the Welsh version. Set among the verdant hills and stony homesteads of North Wales, Hidden follows DI Cadi John (Sian Reese-Williams) as she works the case of a dead girl who has clearly been held captive, due to injuries on her wrists. Concurrently with watching DI John solve the case, the audience sees the captor's story unfold. The captor, played with monosyllabic vulnerability that can swiftly turn to rage by Rohdri Meillir, is the most interesting part of the show, as is his complex relationship with his domineering yet enabling mother. Meanwhile, DI John's father, who was a detective, is dying of cancer, and it's revealed that Cadi has recently returned home to help her sisters take care of him. I was hoping that there would be a race against time as the father helped his prodigal daughter solve one last case, but it was not to be. Hidden is a fine show with great performances, but it feels a little like a retread. I will probably watch season 2, but between binges of more dynamic shows.
Undercover-Netflix
Undercover is about a pair of undercover agents trying to bust the largest Ecstasy ring in Belgium by befriending the gang leader and his wife at a summer campground. I did watch the whole series, but by the end I was barely holding on. The problem is that our heroes, played by Tom Waes and Anna Drijver, aren't likable. There is nothing particularly interesting about them or their zero-chemistry relationship as a couple. The gang, led by the boorish Ferry Bouman (Frank Lammers) with his consigliere John (Raymond Thiry) and his loose-cannon muscle Jurgan (Kevin Janssens), are much more interesting, but not particularly threatening. Ferry is like a buffoon version of Tony Soprano, and John is the Belgian version of Paulie Walnuts (down to the hair!) It's just not believable that Ferry runs one of the largest drug running gangs in Europe. Ferry's wife Danielle and her relationships with both Ferry and the female cop is what kept me watching. Actor Elise Schaap sinks her teeth into the part, and gives the best performance of the show. The final episode sets us up for season 2, but I won't be watching.
If a show isn't keeping my interest, I'm likely to abandon it, so I liked these foreign crime dramas well enough to complete the seasons, but only because there wasn't something better on. If you find yourself at loose ends between binges, these would do in a pinch.