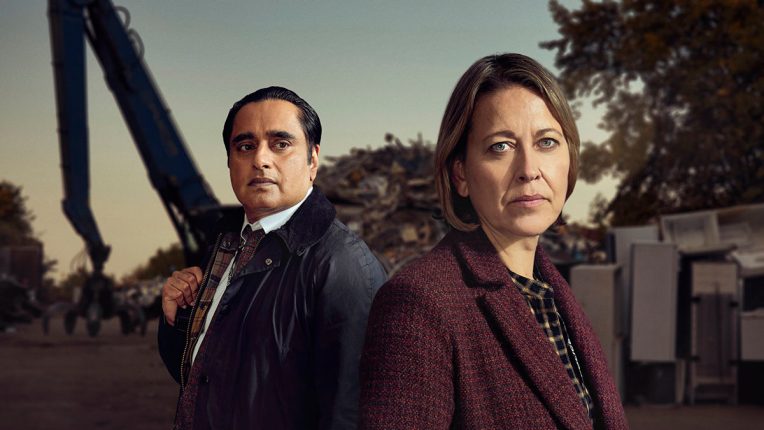 Unforgotten Season 4 starts on broadcast PBS Sunday, July 11 at 9PM Eastern. We'll have to watch it the old-fashioned way-one episode a week.
Cassie comes back
When we last saw DCI Cassie Stuart (Nicola Walker) she was telling her partner DI Sunny Khan (Sanjeev Bhaskar) that she couldn't face any more painful cold cases. She was seriously considering retiring. When Unforgotten season 4 starts, before she can retire, a new case that is obviously a murder (versus just a missing persons case) comes to the team, and she decides to stay on. The case involves an unidentifiable corpse found stuffed in a freezer 30 years ago. As usual, the show will focus on 4 potential suspects, this time living in different regions of the country. You can see the trailer here.
Note: I've seen a lot of dramatic headlines about the conclusion of this season, so be careful of spoilers. I wouldn't google it!
Looking for more of the best in foreign TV?  Don't miss our other great reviews HERE!