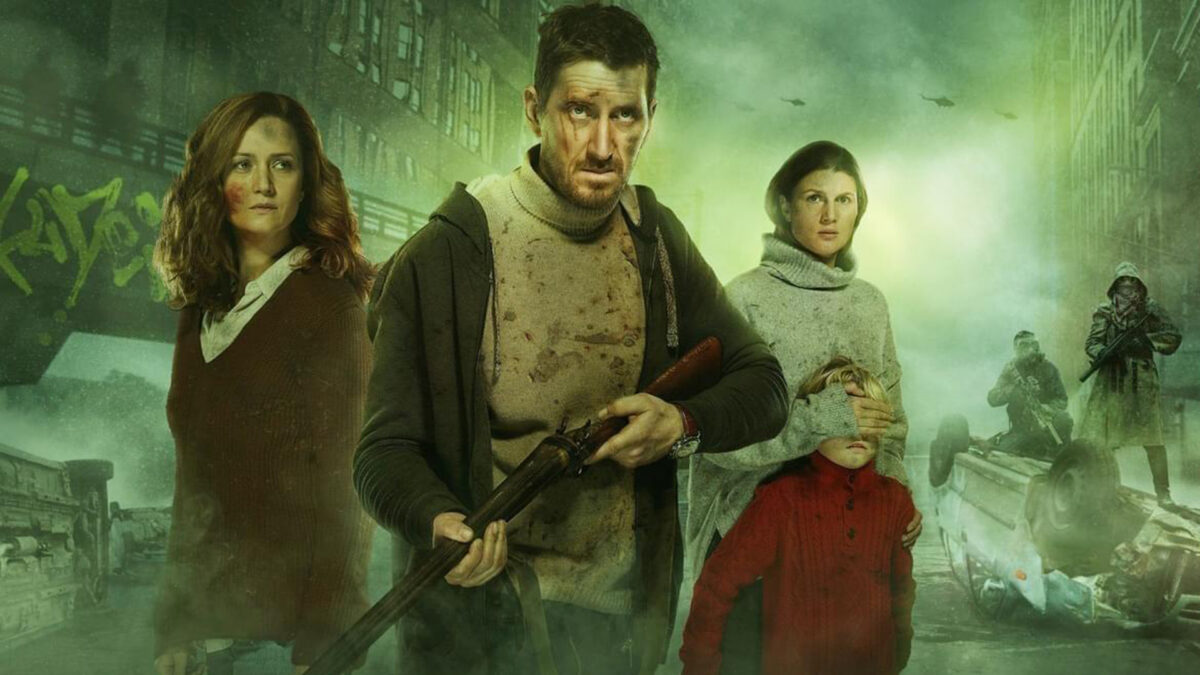 To The Lake, a Russian series on Netflix about two families fleeing Moscow to survive a plague, was made in 2019. While the show would be ripping drama anyway, in 2020, it's downright eerie. When a contagious virus hits Moscow, Sergey (Kirill Käro, The Sniffer), who lives with his girlfriend Anya (Viktoriya Isakova) and her autistic son Misha (Eldar Kalimulin), must collect his combative ex-wife Ira (Maryana Spivak) and young son Anton so they can all leave for the countryside. Meanwhile, boorish neighbor Leonid (Aleksandr Robak), his very pregnant girlfriend Marina (Natalya Zemtsova), and his rebellious daughter Polina (Viktoriya Agalakova) join the caravan. To The Lake has all the gruesome moments you would expect, but like most survival dramas, it's really about relationships. Who do you include in your family? Who will you betray in order to survive? How do you forgive each other? How do you live with each other?
Whew! This Baggage is Heavy
The characters who are forced together have a lot of baggage. Sergey met his girlfriend Anya when he went to couples' therapy and Ira didn't show up. Ira is bitter, accusing Anya of stealing her husband. Boris (Yuriy Kuznetsov), Sergey's estranged alcoholic father, shows up at Anya's to convince the skeptical family that they must flee immediately. Meanwhile, Anya can't stand Leonid, and resents being thrown together with his family. Leonid got together with Marina before his ailing wife was technically dead. Polina enjoys sexually tormenting teen-aged Misha, who doesn't handle overwhelming feelings very well. You can imagine the petty dramas that play out between everyone.
A fascinating view of Russia
The depiction of modern Russia is fascinating. Anya lives next door to Leonid on the outskirts of Moscow, in a very upscale neighborhood. Yet as they move into the countryside, the villages are provincial, with more traditional houses and people. There is a funny scene of a ragtag group of villagers learning how to shoot random guns that have been hidden in basements for decades. The lake in question, Vongozero, is home to an island where a ship wrecked onto the beach long ago, and Boris has built a cabin around it. It's winter, and the footage of the icy lake is both forbidding and beautiful. In fact, all of the visuals are outstanding and can be upsetting, such as an infected little girl being sprayed head to toe with white paint by a soldier in a Darth Vader-like get up.
Our Take on To The Lake
To The Lake is based on an acclaimed book called Vongozero by Yana Wagner, which you can buy here. (affiliate link) The show also was a selection of the 2019 Canneseries competition, and it really puts Russia on the map in the thriving world television scene. While the subject matter is familiar, (see The Rain, 28 Days Later, The Walking Dead, et al) the end product is unique. Featuring quotidian relationship dynamics combined with nightmarish circumstances, To The Lake is great drama. I enjoyed how the plot took unexpected turns, and even left us with a major cliffhanger in the final episode. The series is especially gutting right now, and I sincerely hope it stays in the realm of fiction instead of becoming our reality.
Looking for more of the best in foreign TV? Don't miss our other great reviews HERE!