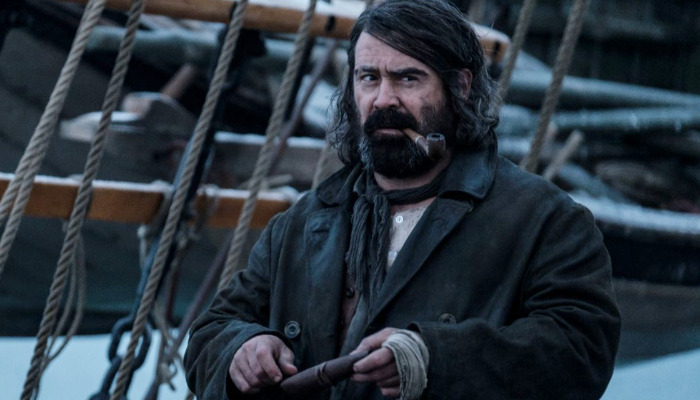 The North Water is a limited series debuting on AMC+ July 15th starring British heavyweights Colin Farrell, Stephen Graham and Jack O'Donnell as crew members of doomed whaling ship Volunteer.
The Voyage
In the 1800's a crew of greedy, bankrupt, and otherwise-desperate men board a whaling ship destined for the Arctic. Between the harsh elements, the isolation, and the type of men on board, what follows is predictably violent, leading to a confrontation between Patrick Sumner (O'Connell), a disgraced surgeon, and Henry Drax (Farrell), a brutal harpooner.  I'm curious to see how it compares to the excellent first season of The Terror, also from AMC.
 The Book
The North Water is based on the bestselling book by Ian McGuire, (affiliate link) which has been described as "horrifically gripping", "darkly brilliant", "insidiously witty", with homages to Conrad, Dickens, Melville and Shelley. Also, according to reviews, the narrator and the language he uses "give it another dimension", which may be a reason to read the book AND watch the series.  You can see the trailer here.
Looking for more of the best in foreign TV?  Don't miss our other great reviews HERE!