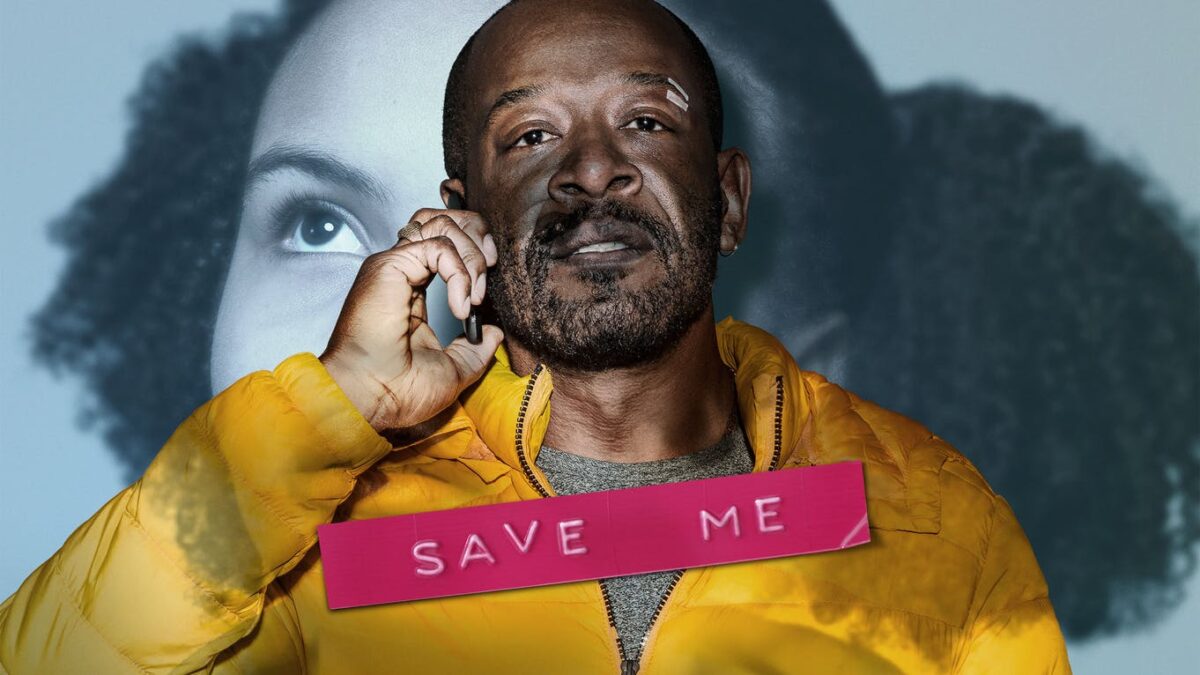 Written, directed by and starring Lennie James (Fear The Walking Dead), Save Me, now playing on Starz in the U.S., is a gripping thriller about a charming London barfly whose life gets turned upside down when he is accused of kidnapping his estranged biological daughter, who he hasn't seen in 10 years.
Ladies' Man
Relentless womanizer Nelly Rowe (Lennie James) spends his time at the Palm Tree bar with long-time friends, including sad sack Melon, played by Stephen Graham (Boardwalk Empire, Line of Duty), and a stable of loyal but weary women who house him from time to time. 13 years earlier, he fathered a child with the posh Claire (Suranne Jones, Gentleman Jack), who wants nothing to do with Nelly, and who has raised their daughter, Jody, with her wealthy club-owner husband across the tracks. The plot kicks off with Nelly being awakened by cops arresting him for kidnapping Jody.
With Friends Like These
Save Me quickly reveals that Nelly is innocent, but now he is determined to find his daughter, and figures he is the best man for the job because he knows the type of low-lifes that would kidnap a striking young teen and press her into service. He's right. Turns out Melon is a registered sex offender who is dragged in for questioning. And Zita, one of Nelly's ladies, confesses that she was forced into the sex trade as a young teen. Between Melon and Zita, Nelly is given bona fides at a brothel offering teen girls, and he forces himself to play the role of a john in hopes of finding Jody there. Meanwhile, we find out that Claire's husband, who is livid that Nelly is involved, owes £100,000 to some shady characters who could have kidnapped Jody for insurance. Claire is unsure who to trust, but slowly turns to Nelly, who is racing time trying to get to Jody before her innocence is shattered.
For the love of South London
You can tell that Lennie James is from the South London featured in Save Me. The bar regulars are a motley but lovable crew of down-and-outers; a stripper, a small time drug dealer, on the dole, living in council estates. The BS-ing, hilarity and petty dramas at the bar feel genuine. James casts a less fond lens on the creeps ("paedos", "nonces") who traffic young women. The brothel is dingy and depressing. The girls are pale and pasted with nervous smiles, and the men are either sleazy or self-loathing. The show has a unique point of view and characters you don't usually see. Nelly isn't an anti-hero, he's an actual hero-a protagonist you can get behind, even with his flaws. Relationships heave with the strain of unhappy revelations, old baggage and Nelly's constant need for favors in his quest. There are some queasy moments necessary for the sex trafficking plot, but nothing gratuitous or graphic. It's 6 episodes at 45-minutes each, so it's a reasonable binge. And you will binge it. Just make sure you have the subtitles on because the slang flies fast.
As of this writing, Season 2 has been commissioned, but is not yet in production.
Looking for more of the best in foreign TV? Don't miss our other great reviews HERE!